What does our Standard Savings Account offer?
You receive a 0.5% fidelity premium for deposits that are on your account for longer than 1 year.
And a base rate of 1.0%.
And exempt from 15% withholding tax on the first €980 of interest earned in 2023.
Become a member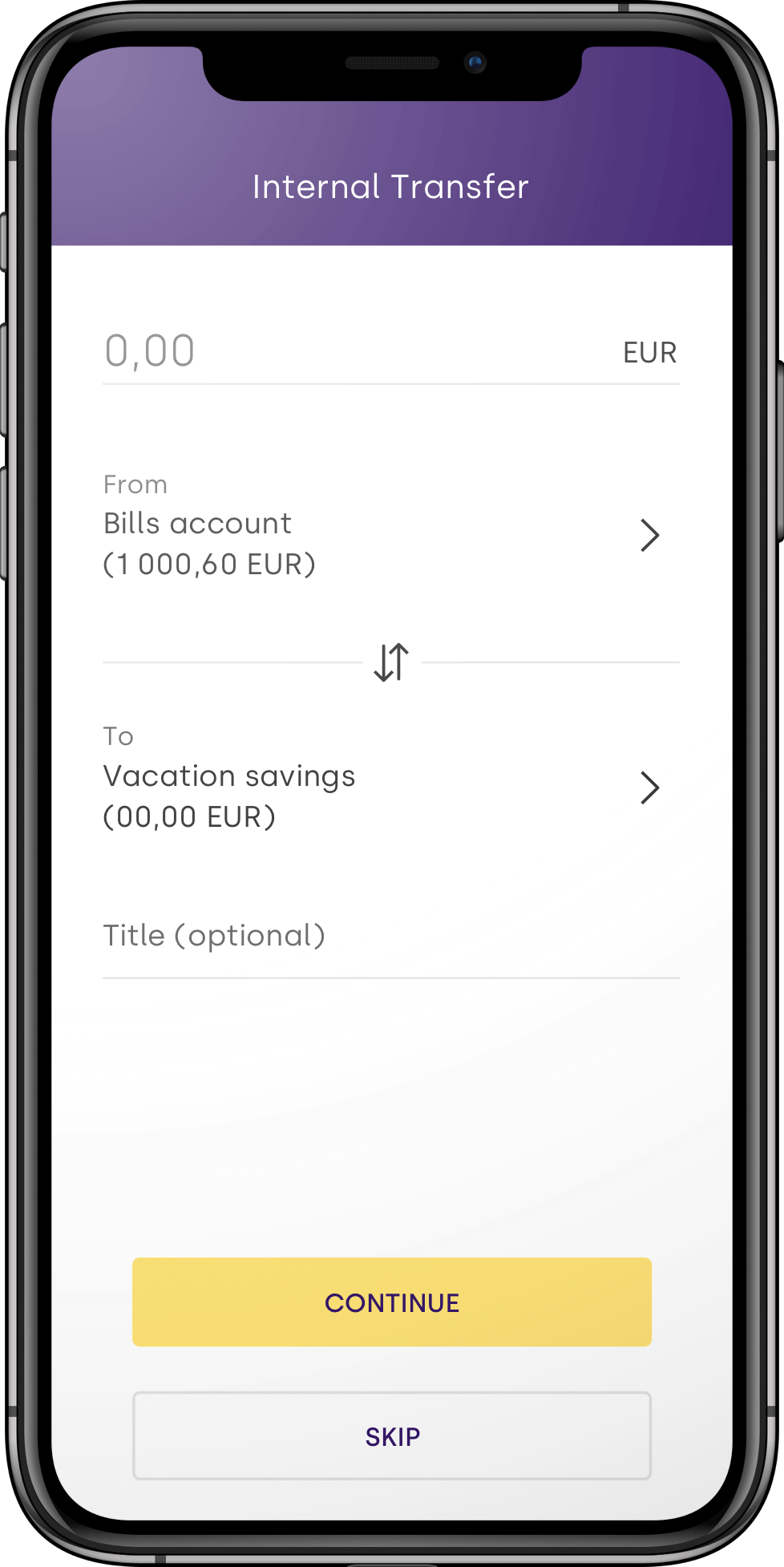 How does it work?
Download the Aion Bank app.
Sign up for a membership and open an account within minutes.
Go to the Finance tab and select 'open new savings account'.
Select the Standard Savings Account.
Become a member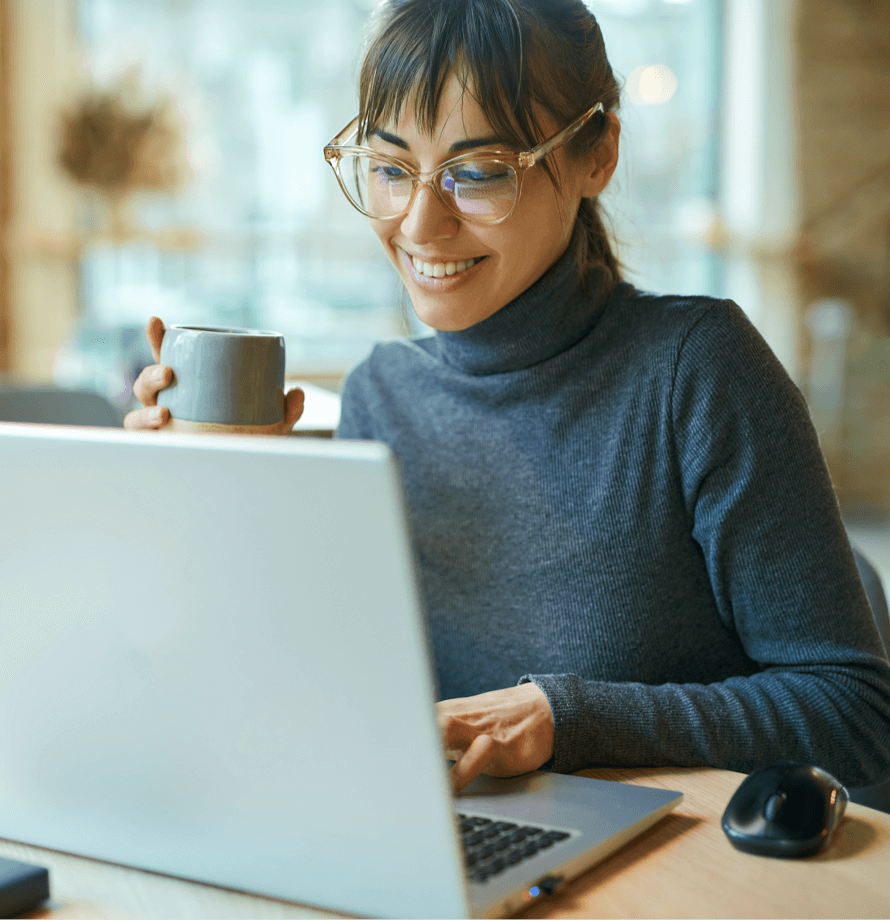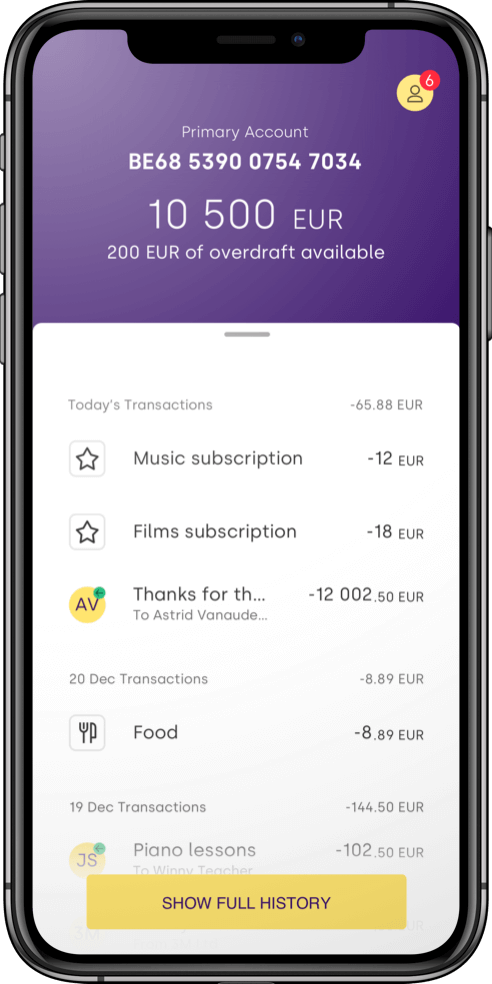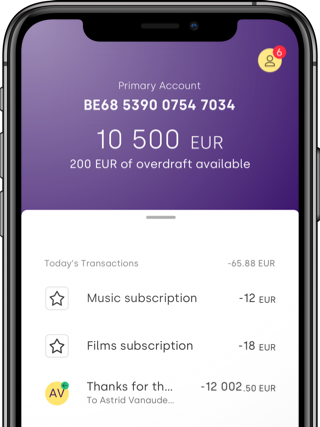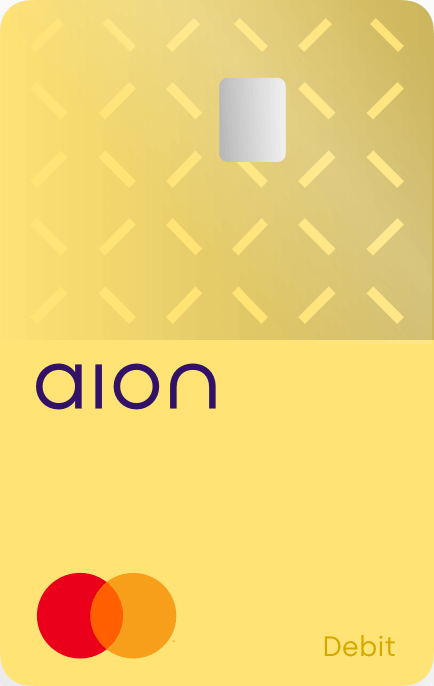 Digital banking at its best
Signing up is fast and easy with our fully digital process.
Manage your money from anywhere.
Discover even more ways to save and earn money.
Unfortunately, sending a text message
is currently not available.
Don't worry and try again tomorrow.

In the meantime you can search for Aion Bank applicationon Google Play, App Store and App Gallery:
Type of product
Our Standard Regulated Savings Account is free of charge and is opened for an indefinite duration. Your money is always available without any costs.
Our Standard Regulated Savings Account is subject to Belgian law and complying with the conditions set out in Article 2 of the Royal Decree executing the Income Tax Code 1992. It is for mobile clients only.
Our regulated savings accounts Standard offers a 1.00% base rate with a 0.50% fidelity premium. The base interest is acquired as from the day after the money is deposited on the account and until the day of withdrawal. The fidelity premium is only acquired on the amounts which have stayed uninterruptedly on the regulated savings account for 12 months following the deposit. The rate of the fidelity premium in force at the time of the deposit or the start of a new acquisition period remains unchanged for a period of 12 months.
Before opening an account, please read the key information for savers and the deposit guarantee information sheet below.
The rates on our savings accounts can be changed at any given time. Our members will be notified of such changes via email.
Tax regime
Individuals are exempt from 15% withholding tax on the first €980 of interest earned in 2023.
Risks
Your deposits are protected up to €100 000 per person.
Risk of bankruptcy: in case of bankruptcy or risk of bankruptcy of the financial institution, the saver runs the risk of not recovering his/her savings or may be subject to a diminution / conversion in shares (Bail-in) of the amount of the claims he/she holds against the financial institution in excess of €100 000, I.e. the amount falling within the scope of the deposit guarantee scheme.
Risk of inflation: the continuing rise in prices could cause the money deposited to lose value.
Complaints
You can send your complaints to us using our chat or write an email to complaint@aion.be. If you are not satisfied, contact bank mediation service at www.ombudsfin.be
If you are not satisfied, contact bank mediation service at www.ombfin.be.