Simplify your daily banking

Simplify your finances with our multi-currency account and debit card.
No fees for ATM withdrawals.
Pay safely online by confirming your online payments through your Aion Bank app. No card readers needed.
Create account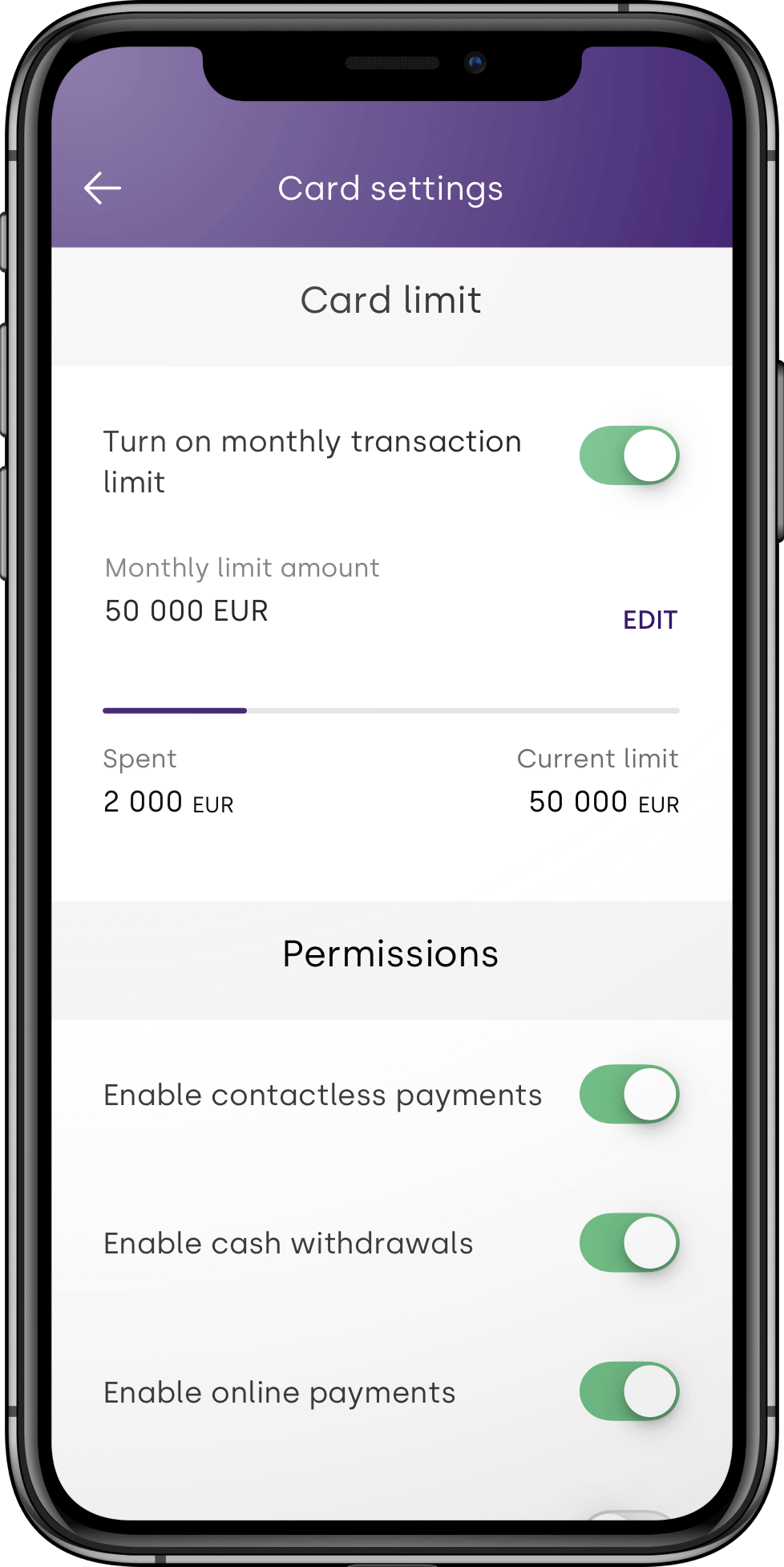 Have full control of your cards
Manage all your cards in the app.
Set a monthly transaction limit.
Enable or disable contactless payments, cash withdrawals, and more.
View the credentials of your cards.
Generate and view your PIN in the app.
Set spending limits and pause or unpause your cards, directly from the app.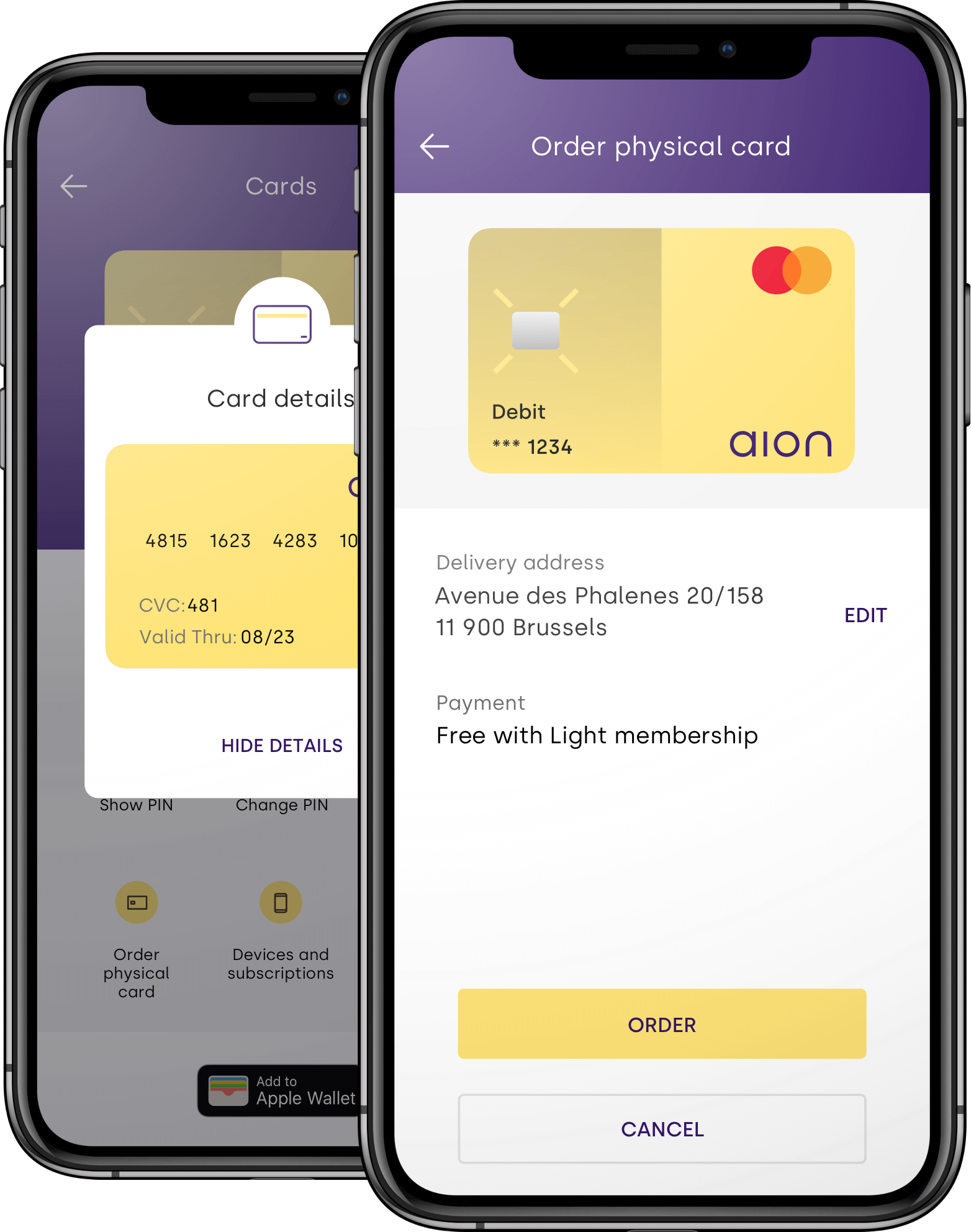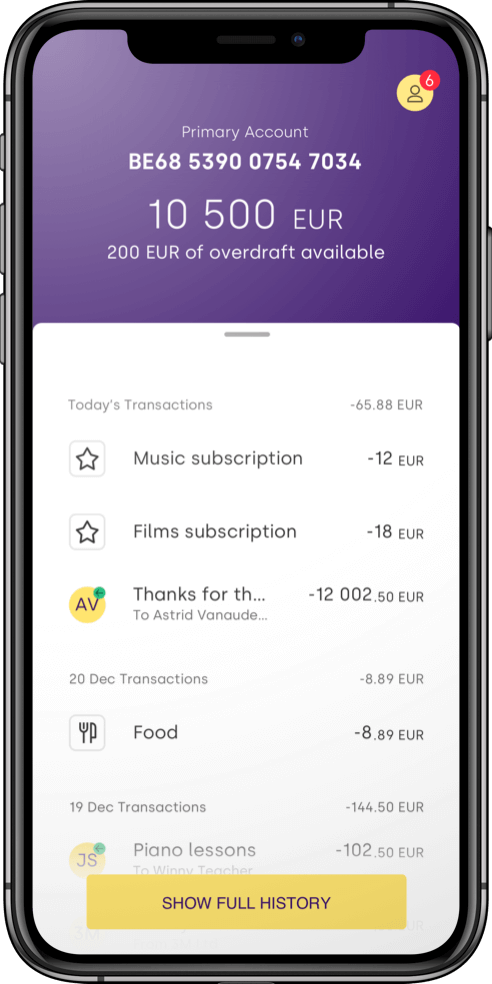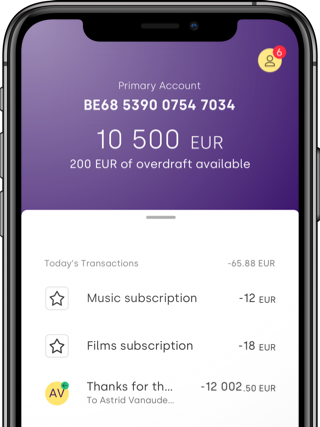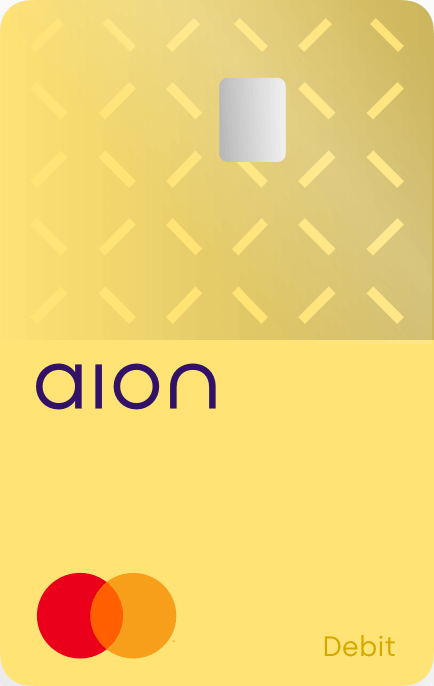 Digital banking at its best
Signing up is fast and easy with our fully digital process
Manage your money from anywhere
Discover even more ways to save and earn money
Unfortunately, sending a text message
is currently not available.
Don't worry and try again tomorrow.

In the meantime you can search for Aion Bank applicationon Google Play, App Store and App Gallery: