What is an ETF?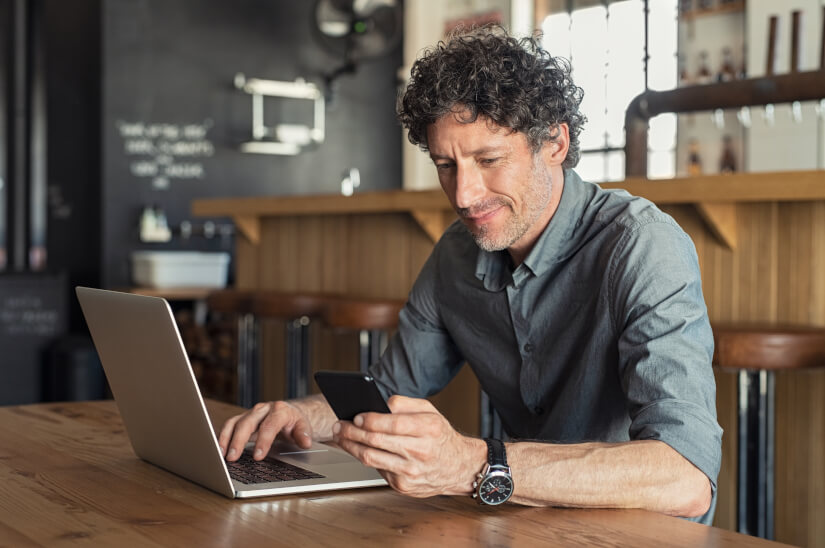 Investing can be intimidating, and lack of knowledge of how the stock market works can put off novice investors.
With inflation rising past 2%, investing can be a way to potentially grow your money. Maciej Żygłowicz, Head of Investments at Aion Bank, tells us why ETF investing at Aion is an easy way for first time investors to test the market. But, what is an ETF?
What is an ETF?
ETF stands for Exchange Traded Fund, which is basically a type of securities that normally closely track the performance of a financial index, the American S&P 500 and Eurostoxx 50 are examples. ETFs are traded on the stock exchange just like shares in a single company and hold assets such as shares, commodities or bonds. ETFs typically have higher daily liquidity - meaning they can easily be converted to cash - and lower costs than mutual funds, making them attractive for investors.
How does ETF investing work at Aion Bank?
We made ETF investing at Aion Bank as easy and accessible as possible. First, we developed a simple, fully digital investment questionnaire to determine a member's risk appetite, easily within the app. We then present portfolios, built by our investment experts, that match the member's risk profile. At the end, members decide which risk level suits them best. Preferences can also be easily changed by asking to adjust the risk level.
Portfolios are constantly controlled and rebalanced through our proprietary platform in order to stay aligned with the member's risk, which means our technology does the heavy lifting so our members don't need to.
Additionally, investment can start with as little as 100 euros.
What type of portfolios are offered from Aion Bank?
In our portfolios, we use ETFs only from well-known providers like BlackRock or Vanguard. These portfolios give Belgian investors easy access to the global markets. Additionally, we offer our members Progressive strategy portfolios, focusing on digitisation, robotics/artificial intelligence, healthcare and clean energy themes - to take advantage of recently accelerating mega trends.
What is the difference between ETFs and Mutual Funds?
Both ETFs and mutual funds give investors easy access to diversified, professionally managed investments; both are also regulated and supervised, so consumers are protected in a similar manner.
The main difference is how they implement the investment strategies. ETFs are mostly passively managed, which means they typically track a financial index. Actively managed mutual funds try to beat the market thanks to unique strategies designed by their asset managers. It means that mutual funds usually cost more, which can negatively impact potential profits.
Many studies show that long term, passive investing gives no worse returns than active investing.
How do the fees differ between ETFs and Mutual Funds?
The expense ratio on most ETFs is about 0.01-0.25% annually, meaning that for every 1,000 euros you invest you will only pay 0.10-2.50 euros every year in fees. Average fees in Belgium for mixed mutual funds are around 2-2.5% annually, meaning that for every 1,000 euros you invest you will pay 22.50 euros every year in fees. ETF fees are some of the lowest out of mainstream investment products and save investors a lot of money in the long term.
Aion Bank offers investment portfolios built out of ETFs and adjusted to the member's risk profile. It means that you don't need to be an expert, and you don't need to spend a lot of time managing your investment. Aion does it for you.
Other providers charge extra for similar services. For example, in Belgium, there is usually a 1% annual fee.
ETF portfolios are part of the subscription for Aion Bank's Premium Members, which means they pay NO EXTRA FEES - this means no fees to start investing, no fees for ongoing management and no fees to exit.
Check out our calculator to see the impact of fees on investment returns.
Investing presents numerous risks - Conditions apply. More information: https://www.aion.be/en/asset-management