Buying a motorhome? Start your engine for a new adventure!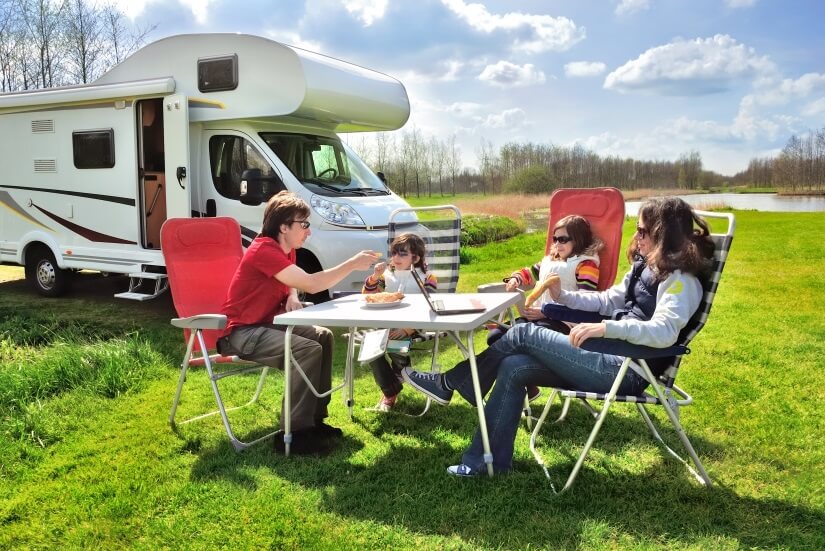 With the uncertainties around air travel this past year, many people are considering buying a motorhome for their next holiday.
The sector has been booming during the pandemic, and April 2021 recorded a sales market 121% higher than in April 2020. For those considering purchasing a motorhome, it is quite important to make sure to treat this as an investment.
But knowing that the budget for a new vehicle goes from 50.000€ to 120.000€, going for a second hand motorhome might be a better solution. Join the trend! 2ememain.be recorded 4.5 more searches for 'camping-car' in January 2021 compared to January 2020: it could possibly be for you too.
If you don't know where to start before making the right decision, here are a few tips and tricks to help make a decision that is fully enlightened.
1. Expectations vs. reality: manage the gap
When thinking of buying a motorhome, the first image that comes to mind is an exciting adventure of freedom. And, that is true. With a motorhome, you have the freedom to go wherever you want, whenever you want. That is a major advantage and probably the source of your motivation.
Nonetheless, have you ever gone on holidays with a motorhome? Any enthusiast will tell you the same thing: you have to confront your expectations with reality. If you are not sure, rent a motorhome for a weekend and see if you could see yourself going on holidays like this for longer and more frequent periods of time.
Going on a trial holiday with a rented motorhome will also help you figure out what equipment and options will make your adventure fit your expectations.
2. Be prepared for all expenses
Buying a motorhome is already costly but also implies a series of other costs. Maintenance is to be made every year with a seal integrity testing, for example. Moreover, not only do you need to take care of the mechanics but also of all the appliances and structures inside. Oven, fridge, pipes, beds: this might seem obvious but owning a motorhome implies that you are willing to maintain it in good condition, even when not used.
Speaking of which, planning where to park your motorhome when you are not using it needs to be considered. The ideal solution would be a closed garage that would prevent humidity to gain access to its inside. But, if you don't have that possibility, a parking spot to keep it safe amounts to 500€ per year on average.
A possibility to cover some of the expenses could be to rent it when you don't use it, but don't forget that revenues from renting your motorhomes need to be declared.
Owning a motorhome requires organization and a full understanding of the expenses it generates. Once you're good on this side, you can proceed with your decision.
3. Take your time
It is important to take enough time to find the right motorhome that fits your families' needs. This motorhome will take a big part in your happy holidays on the road. This magical feeling of freedom can be ruined if you are not satisfied with the beds or the shower: this is why you need to wait for the right opportunity.
And when this opportunity arises, make sure to check everything: service manual, humidity inside, appliances and their booklets, mechanics, etc.
Buying from a private individual can be cheaper, but the security that buying from a professional garage includes cannot be omitted. For example, a warranty extension is often negotiated and could really make a difference.
4. Choose the right financial plan
Aion Bank offers loans for second-hand vehicles from 3.000€ to 50.000€. The rate is fixed at 3.90%. With a fully digitized process, the requirements for your loan to be accepted are simple, and you don't need to visit a physical branch or sign paper documents. The easiest way to get the most out of Aion Bank is to see for yourself: ask for a loan right now and start the engine of your motorhome for the next holidays!