Don't just take our word for it
Digital business loans
Apply for an unsecured instalment loan or overdraft in 15 minutes in the app. If approved, receive up to €100,000 in minutes. Simple and transparent pricing.
Learn more about our digital business loans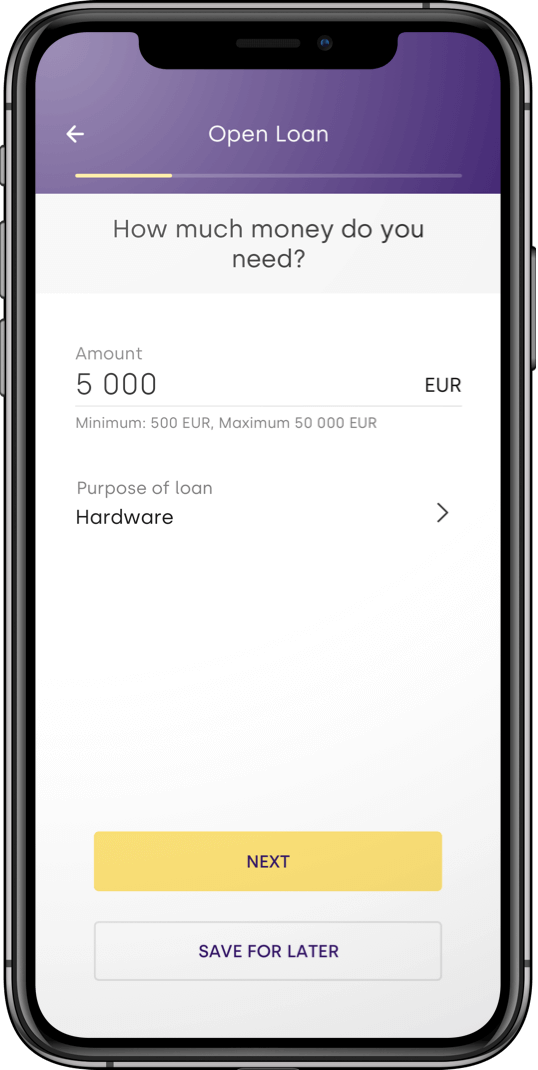 Save time with our BusinessMax™ tools
Access digital invoices and expenses. Automatic VAT estimations. Easy file downloads. Plus 100% digital bookkeeping powered by BDO.

Discover BusinessMax™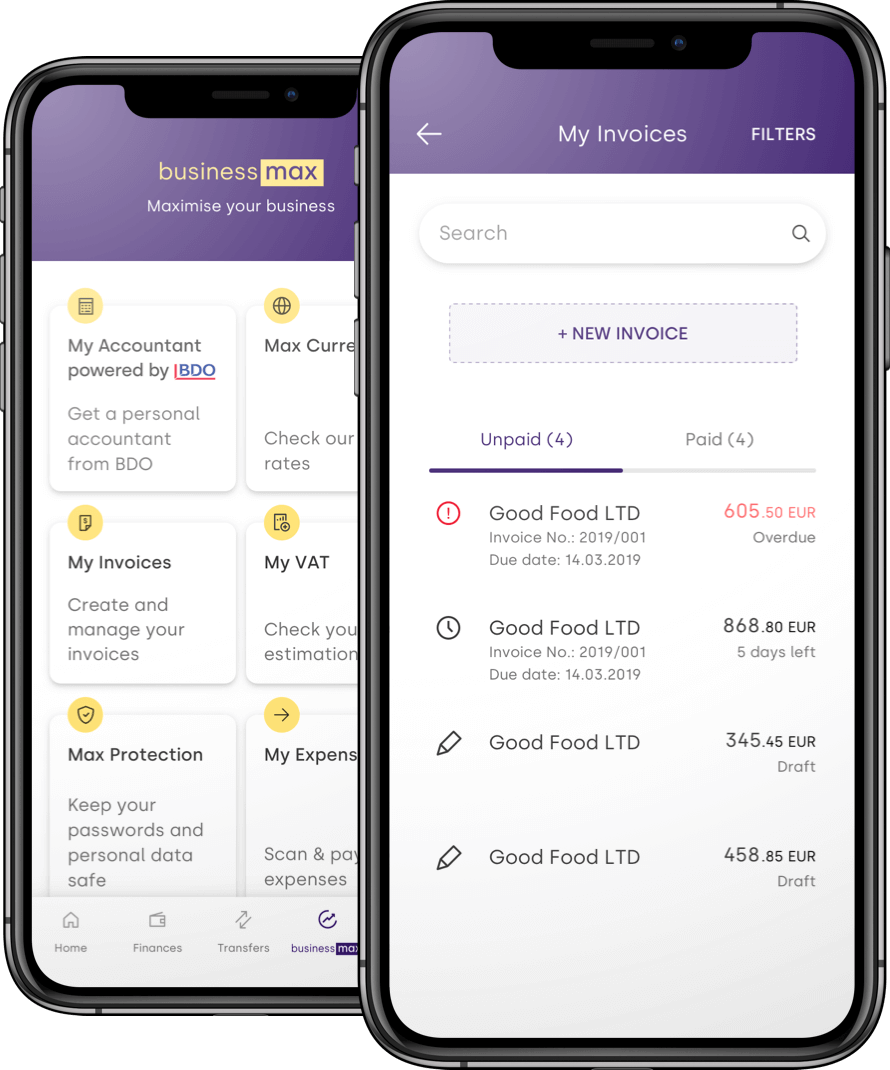 Unlimited business banking
Multi-currency accounts, international transfers, foreign currency exchange, unlimited ATM cash withdrawals, digital business loans, digital bookkeeping, data protection and financial assistance. All included in your business Premium Membership.


Discover our Premium Membership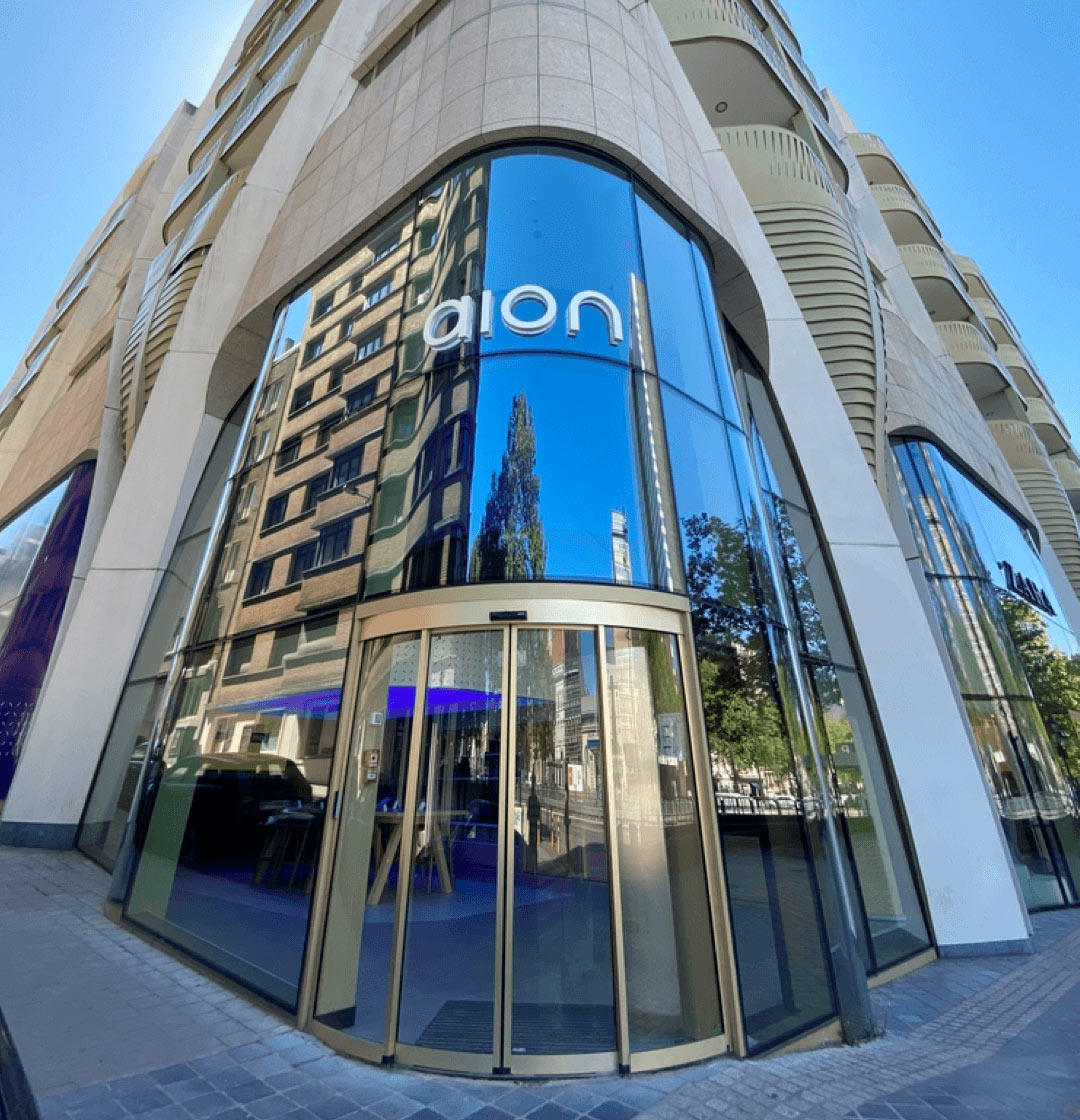 Financial Assistance
Access financial assistance to support your business. Advice on loans, reducing your accounting expenses and overall administration.

Discover AdviseME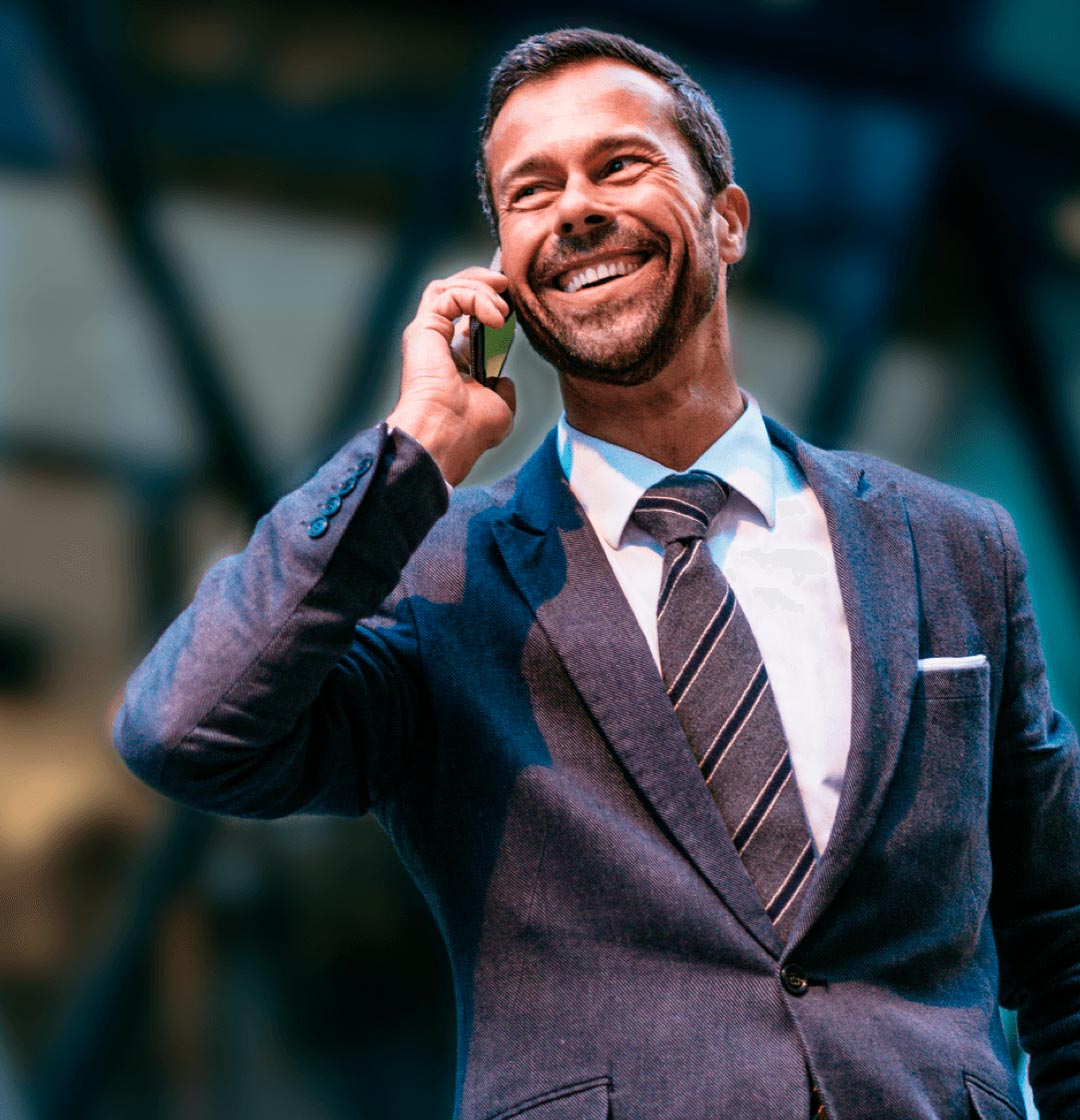 Compare our memberships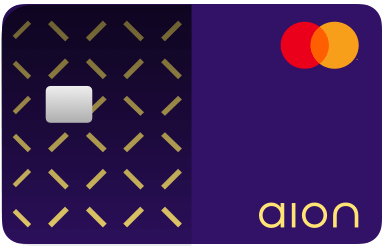 All-inclusive access to:
Daily Banking
Current accounts in EUR, USD, GBP, CHF, PLN
Instant & international transfers
Currency exchange at interbanking rates
Multi-signature services
Instant digital debit cards
Free worldwide cash withdrawals
Apple & Google Pay
Isabel integration
Business Loans
Unsecured business loans at low rates
Overdraft facilities
Time-saving tools to
Create personalised invoices digitally
Scan and pay expenses instantly
Generate VAT estimations
Download files quickly
Manage bookkeeping digitally with BDO
Max Protection
Store passwords and sensitive data securely
Monitor your data 24/7 against online fraud
Financial Assistance
Access to financial support
Unfortunately, sending a text message
is currently not available.
Don't worry and try again tomorrow.

In the meantime you can search for Aion Bank applicationon Google Play, App Store and App Gallery: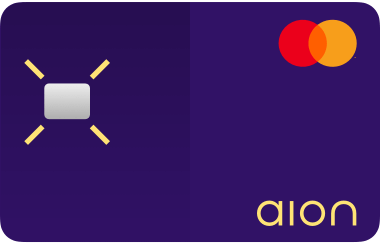 Basic membership
€9 /month
Access to:
Daily Banking
Current account plus debit card
Instant & international transfers
Currency exchange at interbanking rates
Free worldwide cash withdrawals
Apple & Google Pay
Business Loans
Unsecured business loans at low rates
Overdraft facilities
Time-saving tools to
Create invoices digitally
Scan and pay expenses instantly (5 per month)
Generate VAT estimations
Max Protection
Store passwords and sensitive data securely
Unfortunately, sending a text message
is currently not available.
Don't worry and try again tomorrow.

In the meantime you can search for Aion Bank applicationon Google Play, App Store and App Gallery:
"The Netflix of Banking"

"An entirely transparent model that will change the way you bank"