Newly announced negative interest rates could cost Belgians €2,897,00 annually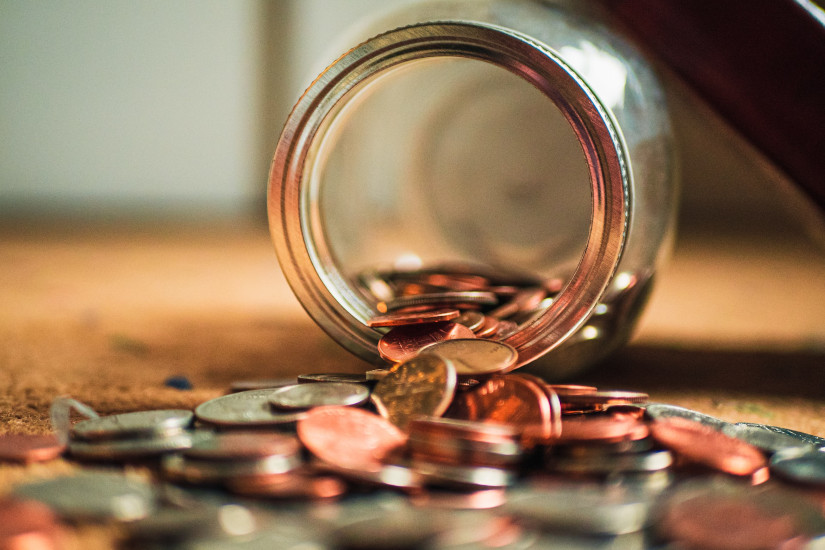 New research has calculated the potential cost to Belgians if all banks were to introduce negative interests on savings accounts.
It's been estimated that Belgium account holders lose over €2.8 million if the trend of banks introducing negative interest rates continues.
With the announcement that yet another traditional bank in Belgium is introducing negative interest rates for both its business and private customers, new research shows the potential cost this could have to Belgian account holders.
Given that the standard negative interest rate of -0.5% applied to €10,000 would be -€50, this number has been applied to the estimated number of Belgians with over €250,000 in private regulated savings accounts to calculate that €2.8 million could be lost if all banks were to move to negative interest rates.
This figure could be much higher, considering that it's likely a number of Belgians will have quantities that exceed €10,000 over the €250,000 minimum in regulated bank accounts.
Over the past year, Belgiums have been able to save more due to consuming less as a result of lockdown measures in place to combat the spread of Coronavirus. This was reported by the National Bank of Belgium (BNB), which stated that residents continued to place money in savings accounts despite negative interest rates.
Towards the end of 2020, traditional banks announced negative interest rates for balances of over €1 million and with this new recent announcement that those with €250,000 will now face negative interest rates too, it may be a matter of time before consumers choose to explore new ways to save and invest their money that has better returns.
Kim Van Esbroeck, country head Aion Bank, added "The trend of traditional banks charging their customers' savings accounts continues with another major bank announcing they will be charging negative interest rates on savings in excess of EUR 250,000 on a regulated savings account.
These traditional banks are increasingly struggling within the banking model in which they operate: more and more Belgian branches are closing because of the high cost of maintaining a traditional branch network. To combat this, they are setting up digital banking entities with online solutions, charging negative interest rates, etc.
However, now more than ever consumers are concerned about their financial health, it is therefore the banks' job to help them save money, not lose it. We believe banks should do more than passively keep track of their customers money and offer added value to their customers. We therefore put the consumer at the centre and develop meaningful solutions that fit their lifestyle and seek to meet their needs, which are currently too neglected.
This means that the bank must use data, advanced analytics and digital technologies to offer true personalisation and individualised experiences. Digital banks are disrupting the industry because they can offer better interest rates and lower fees than their traditional competitors through technological flexibility and cost-saving business models, thus creating value for consumers."
Sources:
● Belgium population, here.
● % people affected by negative interest rates & negative interest rates, here.
● Belgium saving figures, here.