Mastercard selects Aion Bank as strategic partner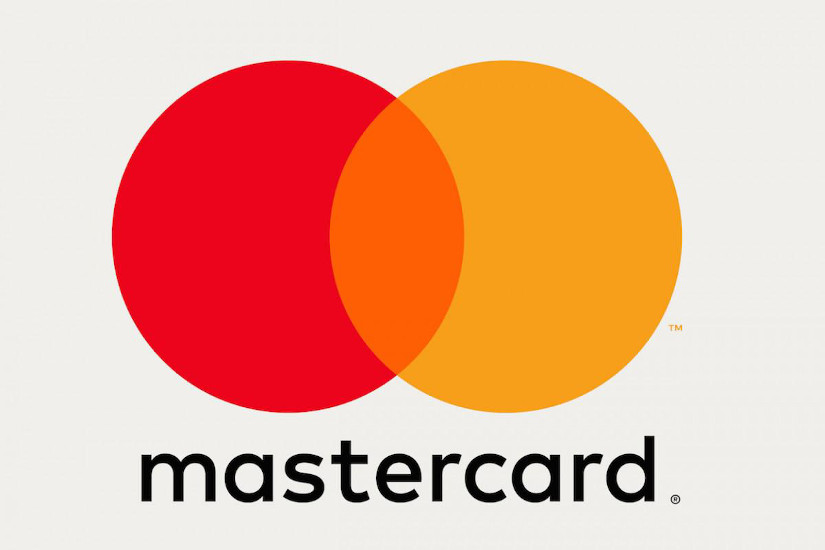 Mastercard selects Aion Bank, powered by the Vodeno Cloud Platform, as strategic partner for its Fintech Express Programme.
The newly formed relationship will offer Aion Bank's cloud-native digital banking services to new European fintechs through the programme.
Mastercard and Aion Bank, supported by technology partner, Vodeno, have signed a strategic partnership, whereby the digital bank has become a welcomed, certified member of Mastercard's Fintech Express programme. Through the partnership, fintechs will be able to leverage Aion Bank's Vodeno Cloud Platform (VCP) technology, one of the most comprehensive banking platforms operating entirely in the cloud.
Aion Bank is a full service, European licensed digital bank for individuals and business owners that combines the best in technology with the breadth of services of a traditional bank. Aion's IT, powered by VCP, covers all aspects of Retail and SME universal bank activities with 300+ public APIs. Vodeno, a fully cloud-based Banking-as-a-Service provider, built its proprietary platform on top of Google's public cloud infrastructure and is a unique composition of microservices that simplifies migration from any legacy core banking system or other in-house solution. Vodeno provides embedded financial services for banks, lenders and merchants regardless of size or sector. The combination of Aion's banking license and compliance expertise and Vodeno's technology offer a unique solution that meets the demands of regulation while enabling innovation at speed.
Another attractive benefit of the Aion/Vodeno offering is its 'Decoupled Debit' proposition. This product allows the customer to link accounts and authorise card transactions against the balance held in their primary bank. Consumers will be able to use new fintechs without the need to pre-fund the account or to set up a standard credit product. This is already being adopted by several clients across Europe and can be implemented for a new entity in a small number of weeks.
Aion was also the first bank in Belgium to use NFC chip technology for onboarding new Retail and SME members. As part of the onboarding process, Aion Bank uses facial recognition to validate the NFC data, all within the app, and is fully compliant with AML/KYC banking regulations. This allows new customer records and accounts to be opened in 10 minutes, and its loan process is cut down to 20 minutes for qualifying members.
In addition to a fully digital lending experience, Aion/Vodeno have developed lending products for fintechs and ecommerce players looking to add embedded banking into their ecosystem. Buy-now-pay-later (BNPL) and merchant finance are offered as complete end-to-end solutions; technology is provided by Vodeno, and loans are carried on Aion Bank's balance sheet, adding the security and guarantee of the licensed European bank. Aion/Vodeno provide the flexibility and compliance for any fintech to implement lending services, with industry-leading speed-to-market through its suite of APIs.
Backed by Mastercard Processing, which provides full capability of issuing processing services, Aion/Vodeno are well-positioned to support clients with digital first solutions safely and securely. Joining the Mastercard Fintech Express programme will also give Aion/Vodeno the opportunity to engage with Mastercard's extensive network, thus helping its business to scale at a faster rate.
In February, Vantik announced a partnership with Mastercard and Vodeno to launch its free debit Mastercard with long-term savings benefits in Germany. Users of the Vantikcard receive 1% cashback on every purchase, which are automatically invested into a sustainable pension fund. Vantik leveraged Vodeno's technology stack and Aion Bank's license to launch in record time.
Jason Lane, Executive Vice President, Market Development Europe, Mastercard comments "During the time of accelerated digital shift, financial services' users seek technological innovations. We know that there is a heightened appetite for online solutions, with many Europeans expressing an interest in switching from physical banking to digital platforms. Innovative market players aim at meeting their needs by launching new fintech products fast and at scale, with support of the right partners. We are very happy to welcome Aion Bank into our Fintech Express programme. It aims at assisting digital players by making the collaboration with Mastercard easy. We realise the great potential of this partnership because of Aion Bank's comprehensive portfolio, supported by fintech enablers like Vodeno."
Wojciech Sobieraj, CEO of Aion Bank explains "We are very pleased to further build our partnership with Mastercard and join their Fintech Express programme. This cooperation was born out of a long-standing relationship with Mastercard Europe, and we look forward to offering fintechs in the programme embedded financial services powered by Vodeno's fully cloud-based banking technology. Through our work together, we have unprecedented access to a myriad of Mastercard's added services, including business development teams in key markets, connection to key commercial clients, brand endorsement and marketing support. The combination of Mastercard, Vodeno's technology stack and Aion Bank's fully regulated charter will accelerate European fintechs looking to develop a broad range of products and lending services across multiple sectors."
Mastercard Fintech Express falls under the umbrella of Mastercard Accelerate – Mastercard's overarching fintech platform that gives start-ups and emerging brands support and assistance for every stage of their growth and transformation, from market entry to global expansion. Mastercard Accelerate is comprised of four main programmes: Fintech Express, Start Path, Engage and Developers.