Cake and Aion Bank Announce Partnership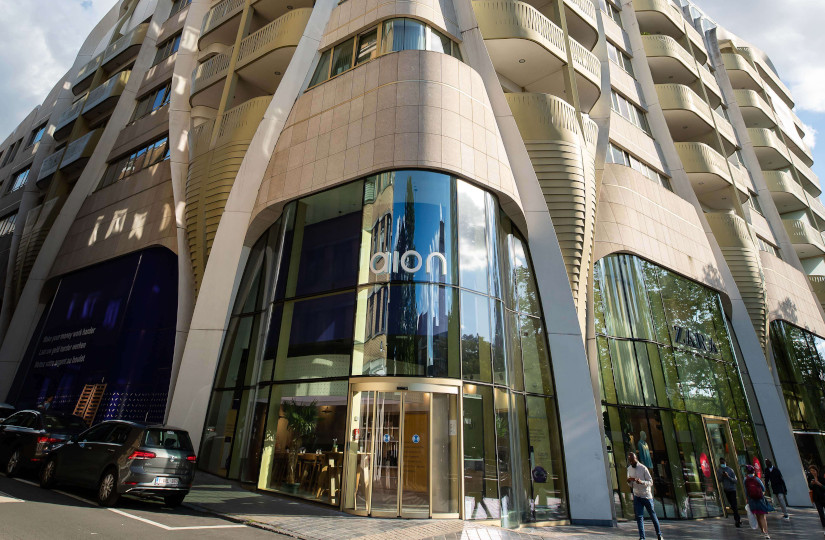 Two innovators in the banking sector join forces to offer Belgians more financial transparency
Two innovators in the banking sector join forces to offer Belgians more financial transparency
Cake, a free banking app, and Aion, a new full service digital bank, are striving to innovate the banking sector. Both companies share a common vision to build solutions that make Belgians financially stronger through consumer-first and fully transparent banking services. Cake and Aion today announced that Aion members can link their accounts to the Cake app and enjoy the insights and benefits that Cake offers alongside Aion's portfolio of money saving products.
Consumers are entitled to better banking services.
Cake and Aion are responding to the gap between consumer needs and current bank offerings. Both are pioneers of a new way of banking, with a stronger, clear commitment to improve the financial well-being of Belgians with innovative services. Putting the customer first combined with a disruptive business model has contributed to the strong introduction to the Belgian market by both companies.
Cake is the first independent banking app that raises money for consumers. The app allows users to manage accounts of different banks in an intuitive way from a single neutral app. Cake receives its income from companies by selling real-time insights and statistics based on the anonymized transaction data of its users. Cake users share in the revenues and receive a monthly payment for the use of their data.
"It is our mission to improve the financial well-being of every consumer, and we believe we can make a difference with technology," says Davy Kestens, CEO and founder of Cake. "Our app gives users automated pro-active insights into their finances across all bank accounts and banks."
Like Cake, Aion Bank was designed to help its members save more, earn more and spend less. Aion wants to completely rewrite the rules of banking with its innovative all-inclusive subscription model. For a fixed monthly price of €19, Aion's premium members benefit from a number of money-saving products, very high interest rates for its savings accounts, and the Bank never charges hidden fees or commissions for its services.
Aion is also powered by the latest technology to ensure members receive the best interest rates on deposits and the best deals on everyday expenses like utility bills, mobile phone plans, car insurance and online shopping. Additionally, Aion offers its members a Money Back Guarantee - if premium members pay more for their subscription than they achieve in savings, Aion will refund the difference.
Kim Van Esbroeck, Country Head of Belgium, Aion Bank adds: "The banking world is in need of renewal, and the consumer deserves to be at the centre. We fundamentally believe that banks should do more than passively hold on to their customers' money, which is why everything we do at Aion Bank is to help our members save. Our partnership with Cake perfectly aligns with our mission, and together both services will help Belgians navigate the current economic crisis."
From today, new Aion premium members who open their first account and link it to Cake can also count on a nice extra. After linking their Aion account to the Cake app, they immediately receive €25 deposited into their account.
In this way the new players on the market support each other, and the consumer can only benefit from this. Also, there is future commitment to continue to drive innovation in the market together.
More information visit: www.cake.app and www.aion.be