Why Financial Education = Financial Independence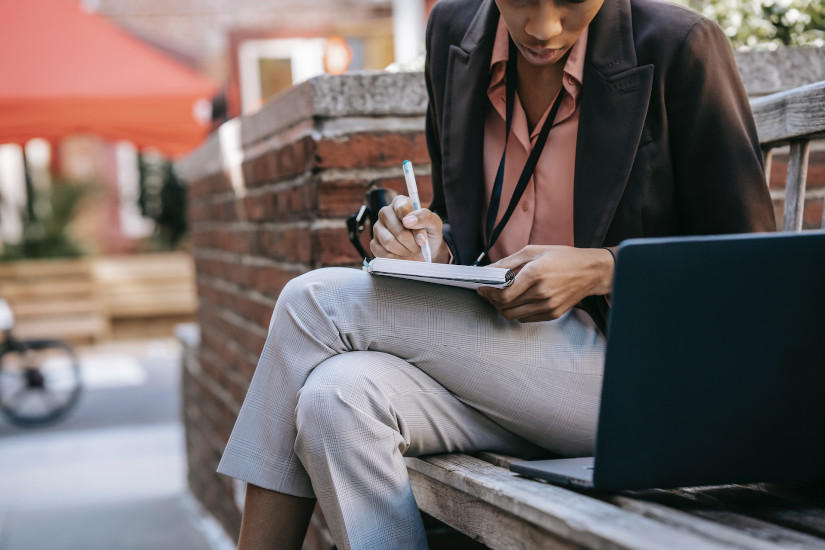 Aion Bank recently surveyed Belgians' savings behaviour and found out that of 18-24 year-olds, only 5% are saving 21%-25% of their monthly income, and another 10% are saving more than 25% of their monthly income.
These numbers are directly related to conclusions of Febelfin, who reported that almost 41% of Belgian young adults worry about their financial situation every once in a while; a minority of 16% never does.
Part of this trend can be explained by the fact that many are still in school, high school or at university. But, financial education is also very important for this age group to begin practicing smart behaviours. I partnered with Aion Bank for their inaugural Financial Life Moments Guide and put together a few suggestions to better spend and save that can help both students and the working population reduce financial stress and improve financial wellbeing.
I'm not talking about investment advice, just a couple of tips & tricks to consume smarter, manage money better, and save more in the end. It may come as a surprise, but most of these tips relate to a change in behaviour. In other words: everyone can use these tips, it is just a matter of finding the motivation to save more.
Discover your relationship with money
What happens the first day you go to the gym, or visit a dietician for a healthier lifestyle? You get a questionnaire that forces you to think about how you live, as a starting point to improve. You create transparency in what you do and how you do it, and you get a picture of your eating and sports behaviour.
The same applies for improving your financial wellbeing. The right insights will help you to adapt your lifestyle, resulting in lower financial stress and a better financial buffer when things go bad.
Technology can help you with that today. Some banks have toolings integrated into their banking apps to support the categorisation of your spending and transactions to give you an overview at-a-glance. Aion Bank's Financial Health Check helps to optimise your money by comparing offers for borrowings (cash loans, overdraft), savings (regulated savings account, term deposit) and monthly costs (energy, mobile phone).
The more sophisticated banks even include predictions to help you plan ahead for the rest of the month or the rest of the year. Some banks go even further by asking you how much you like to spend in each category to help you in meeting your savings goals.
What's more: if you have multiple accounts, it is even possible to aggregate the account information from many banks in one place. From a privacy perspective, it may sound scary at first to collect all the information in one app, but it can really make a difference if you use multiple accounts. Some apps, like the Cake app, even give you money for sharing your transaction history. Keep in mind: they can only use data for the activities that you have given consent.
If you have a credit card, don't forget those expenses as well. It is not because they are deducted from your account only once per month that they are less important!
Now you have an overview of how you spend, and how you deal with money. This is the moment that you can start figuring out which minor changes can save you more money. Have you subscribed to services you barely use? Are you spending too much on certain categories? Are you consuming products that have cheaper alternatives of the same quality? Is it time to switch your energy supplier?
You are now ready for a healthier relationship with your money.
Sharing is caring… and saving
The number of young adults that share an apartment to split household bills is growing. A joint account can be beneficial for longer-term engagements, but how can you keep track when people come and go? Apps like Tricount can help to keep a view on the financial situation, without the need for a joint account.
Every expense you and your roommates make for the household are added in the app. At the end of the month, you get a balance of who should pay whom and how much. They even allow you to keep a copy of every bill you paid. This guarantees a complete overview of your financial situation in a very granular way.
The realised transparency will help you find the big bills, the recurring fees that you overlooked and perhaps easy wins to pay less in the future.
Choose your bank wisely
Banks have changed a lot over the years; they have become more than a savings account and a mortgage loan. Which bank provides the best tools to manage your money? What products do they offer to make you financially healthier?
Thus far, we talked about spending, but banks can also help you to save money. Subscription management tools, cash-back promotions and insurance products can make a real difference sometimes.
Of course, price is important, but a good analysis will make you realise that price is not the only factor to take into account.
What is the best savings strategy?
The number of savings strategies are endless, so I will limit myself here to 5 tips for you to save more.
One: determine what you are saving for. Create a visual picture of your goals. That can be the purchase of a house, a new bike, a trip around the world, being financially independent of your parents, reducing financial stress, or even early preparation for your pension. This visual picture of your dream will make it psychologically a lot easier to spend more consciously.
Two: now that you know your goals, you can start saving for it. Make sure you do this on a separate account that you won't touch unless it is really needed, or at the moment that you achieved your savings goals. By doing so, you create an emotional blockage to touch the money beforehand.
Three: put a fixed amount aside at the beginning of the month, or when your salary is paid. You start with a lower baseline, and because the money is on a separate account, you give yourself a lower spending limit. It will help you push the brakes in case you start overspending.
Four: find a fun way to save more as you reach the end of the month. Just like a diet, you will only succeed to make a structural change if you don't suffer too hard from it. Don't let your savings hurt you.
Banks or other apps today already have solutions at your disposal to help you to round up an amount you pay with your card for automatic saving. The first banks (not in Belgium) even connected to IFTTT, to help you save based on the amount of time you achieve your goal of 10,000 steps a day, or even based on weather conditions.
Before I forget, here is tip number 5: retirement deserves your attention from the very start, even if it lies 45 years ahead of you. Remember: if you start saving for your retirement from 25 years, you end up with double the amount compared to starting at 35 years, fourfold the amount compared to starting at 45 years.
Is it wise to buy now and pay later?
Credit cards and some payment providers, like Klarna, allow you to delay the payment to a later moment in time. You buy something today, it gets delivered at your door tomorrow, and you pay whenever it suits you, within a specified time frame, without extra charges.
That is great news, no one likes to pay, so if you can delay the payment, you create peace of mind. The downside of that is: you create peace of mind.
Postponing the payment also delays the pain of paying, it will not take it away!
On top of that, you risk additional charges if you don't pay in time. So, use it for its purpose: to delay payment until you receive the goods, but avoid it if you plan to consume things you cannot afford.
Even more important than extra charges of a late payment, is the impact that it can have on your credit score. A good credit score is vital from the moment you need a credit. It is based on your credit history, like the number of open credits, the level of debts, repayments history and other factors. It determines whether or not you can get that loan that may change your life.
So, don't let your fun shopping determine whether or not you can buy a house at a later stage in your life.
Conclusion
Even the smallest change, will have an impactful long-term effect, with lower financial stress and better financial wellbeing.
So remember: conscious buying and consumption will help you to increase conscious, and sometimes even unconscious, saving. Creating transparency in the way you live and buy will help you live and buy smarter.
More strategies around savings, managing debt, investing in pensions, tax tips and other investment options for each life stage can be found in Aion Bank's Financial Life Moments Guide.
Written by Rik Coeckelbergs, Founder and CEO of The Banking Scene