Meet Bart Vanhaeren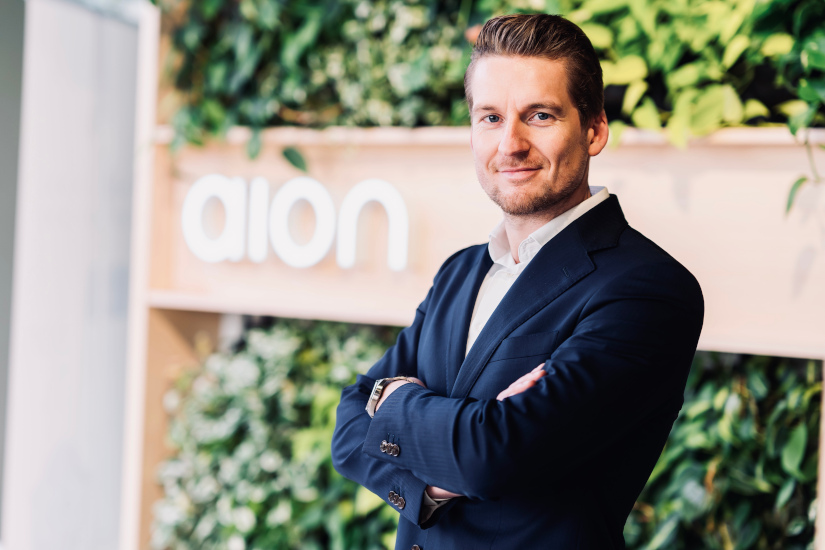 Meet Bart Vanhaeren, one of our Aion Bank Business Advisors.
When and why did you decide to join Aion Bank?
Approximately a year ago I decided to join Aion Bank because of the completely new way of banking Aion introduced to the market. I am 100% convinced that this innovative and digital way of offering banking services is the way forward for the banking industry. Aion is miles ahead in this department. This advantage, together with the opportunity to work in a start-up environment was very appealing to me so I decided to take the leap and help build the future of banking. The past 8 months have flown by and there has not been a single dull moment. I am very happy to have joined such a warm team and an innovative, international organisation.
Where did you work before Aion Bank?
Before I joined Aion Bank I worked at different banks as a relationship manager. I have always been in close contact with my clients and the fact that Aion combines the newest technologies with the presence of a trusted advisor was very important in my decision to join. My experience with both individual clients and businesses helps me to offer a complete banking service because behind every business there is a strong person who has their own financial needs as well. My main goal with my clients is to build a long-term relationship, something which is highly appreciated by entrepreneurs because they trust their financial advisor to be by their side every step of the way and this is exactly what we do at Aion.
How have you adapted to meet your customer's needs during the last year?
The past year has been very challenging for everyone. The move towards digitalisation has experienced a huge acceleration. Now, more than ever, entrepreneurs need to be able to completely focus on their business and not waste time on financial follow-up. Our solutions are designed to do just that, help businesses save time and money. I was very pleased to see how easy and fast it is to open a business account at Aion, not the classic hassle with tons of paper but a straightforward and fast process which works for our members with minimum effort on their side. This allows us to service our members and keep the physical contact limited, something which has been extremely important in the past year.
What is your top tip for businesses in 2021?
My top tip for businesses this year is that they should focus on their core business and maximise the time they spend with their clients. They should aim to save time, money and reduce the effort involved in financial follow-up with simpler and more efficient tools - luckily something we have plenty of at Aion!
What do you enjoy doing most outside of work?
In my downtime I love spending time with my wife, our son and our friends. We like to travel and are in love with New York City so we hope to take our kids back there one day. To clear my head I go for long walks with our dog or stay active on the football field or in the gym, very important to keep the balance if you like good food as much as I do!