Aion Bank analyses how a 100k investment would have performed over the last four years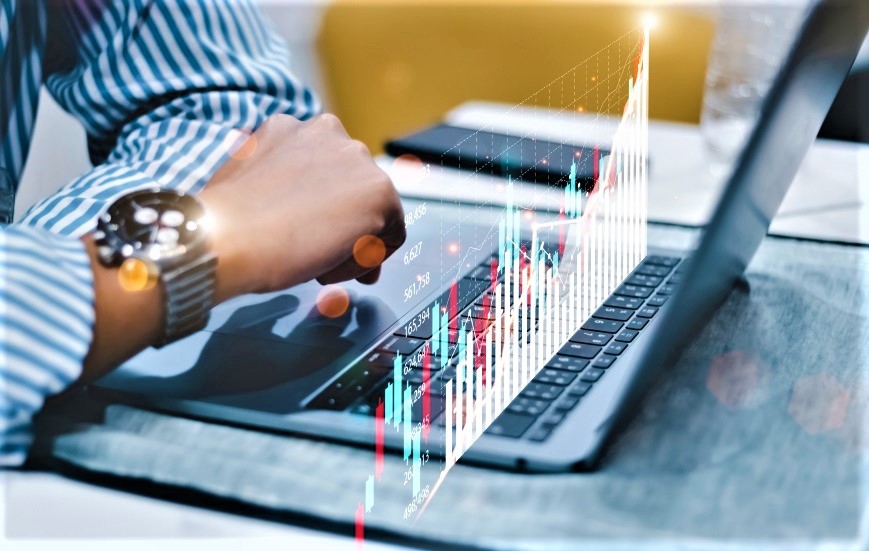 Just over a decade ago, the global financial economy was in recovery following one of the biggest crashes in history. In 2020, economies were again disrupted, with the spread of coronavirus and lockdowns bringing economies to a stop.
Today, the S&P 500, Dow, Nasdaq and other global indices are seeing record highs, well above what's previously been reported. In an effort to highlight different ways you can grow your money, Aion Bank analysed the value of different investments across the past four years to reveal what investing €100,000 then would be worth today.
High risk, high reward: how crypto could have made you rich - or made you lose everything
Cryptocurrencies, and Bitcoin in particular, aren't a niche digital asset any more. This type of investment is making its way into the mainstream, with massive bull runs to show for it.
In other words, whilst returns on an asset such as Bitcoin could skyrocket, it is also highly volatile. In 2016, 1 whole bitcoin could be purchased for €353.97. As of writing, that same coin carries a value of €23,937.17 in 2021. This means, theoretically, if one invested €100.000 into Bitcoin four years ago, their portfolio would hold a value of €5,404,633 today*.
But, with high rewards come high risks; if you bought or sold at the wrong time during the last 4 years, you may have lost everything; and with big holders such as Tesla pulling out and governments such as China imposing restrictions on the digital currency, there is no telling what direction its value will take next.
Exchange-Traded Funds (ETFs) for a stress-free investment
ETFs have increased in popularity amongst both passive and active investors due to the wide variety of assets available, and the easy access and low costs of this investment product. In Europe, the assets invested in ETFs exceed a trillion euros**.
The advantage of ETFs is that you track the value of a complete index. This ensures that you spread risks. This is where the ETF differs from investing in a few stocks, which otherwise you have to buy all of them separately. An additional advantage of ETFs is the low volatility compared to other assets like cryptocurrency - and specifically Bitcoin - which is highly volatile.
With ETFs, you invest in shares of a multitude of different companies at the same time. There are also ETFs that take the whole of Europe or certain emerging markets as an index. Another plus for ETFs is that they can also be traded all day long, just like stocks, thus have high liquidity vs mutual funds. This has the advantage that you can quickly buy and sell ETFs at a low cost, on average ETF investment fees are 1% or less.
For instance, €100.000 in ETFs four years ago, could be worth almost double the amount in 2021 at €182,931***.
Invest in stocks for a more stable and long term return
Predicting the market is difficult, as we have seen in the past year. No one would have expected that a pandemic would break out at the beginning of 2020. Similarly, someone cannot predict returns when choosing to invest in a specific stock.
Two Belgian favourite stocks include Anheuser-Busch Inbev SA/NV (ABI.BR) and Apple (AAPL). If one had invested €100.000 into ABI.BR four years ago, you'd actually see a big set back in the value of the investment as this would be worth just €56,557 in 2021. That same amount of money invested into AAPL, however, has increased five-fold over the course of the last five years with a value of €500,758 in 2021.
Property
Property is often recommended as the safest bet when it comes to investing large amounts of money. No matter what its value will do, no matter what direction the market will go, you will always have a tangible asset: a house. Having said that, property prices in Belgium are very high and several experts have warned against overheating of the market. And selling a house is not as easy as selling a share of course.
€100,000 invested into property 4 years ago would average to a value of €118,365 in 2021. With the average price of a property in Flanders of €260,108 now being worth €314,360, this means an annual growth rate of 3.86%.
In Wallonia, the average price of property in 2016 is estimated at €178,626, with a value in 2021 of €208,333. This comes down to a compound annual growth rate of 3.12%, slightly behind Flanders.
Whilst the average prices of property in Brussels are almost double the price of both other regions at an average price of €440,504 (and a slight increase to €483,970 in 2021), the city sees only a minor increase in compound annual growth rate of just 1.9%
* Inflation has not been considered in this research and the numbers refer to the raw prices over that time period.
** https://www.funds-europe.com/news/european-etfs-surpass-1trn-as-esg-leads-the-way
*** Based on a 100% US Equities portfolio (IE00B3XXRP09). Using the data provided by ETFmatic taking VUSA data from July 2016 up to June 2021. The rate shown is the increase in the VUSA from July 2017 to June 2020 using historical monthly return figures. The period being considered - 5 years (July 2016 - June 2021). The period being considered - 5 years (July 2016 - June 2021)