How Banks Make Money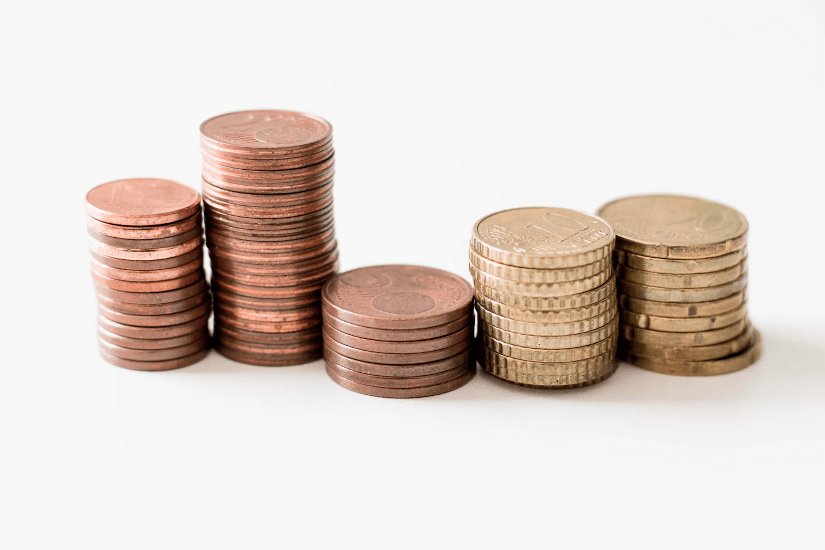 Understanding the revenue models of traditional banks in Belgium.
Aion Bank - a new full-service digital bank - recently conducted a survey revealing that Belgians want more transparency from their banks, particularly with the various fees they are charged. Fees and other revenue streams of banks are something of a grey area to the average consumer. Banks will charge margins, and therefore earn revenues, on the number of services they offer. Here are the main income streams for most Belgian banks.
Net Interest Income
Net Interest Income works when a bank holds customer deposits - current accounts or term deposit products like fixed term savings accounts - and, in turn, offer interest income. The bank will use a portion of these funds to lend to other customers as overdrafts, term loans, etc. with interest charged to the customer. The bank earns revenues from the interest it charges, minus the interest it pays to customers on their deposits.
Recently, banks like ING Bank, Puilaetco, ABN Amro and Triodos Bank have introduced negative interest rates on savings deposits. ING will apply a rate of -0.5% on accounts of more than 1 million euros from 1 January 2021. Additionally, Triodos announced its plans to replace its regulated savings account with unregulated accounts, in order to avoid paying the legal minimum interest rate of 0.11% and reduce their rate to 0%.
Effectively, the negative interest rate trend creates a precedent for banks to charge customers for not spending their money.
Interchange Income
Interchange income is revenue that banks receive when customers use their debit or credit card. For every purchase made with a card, the merchant pays a small fee. The card's issuing bank will get a portion, and the merchant's acquiring bank also receives a portion.
Fees & Commissions
Nearly all traditional banks earn a large part of their revenues from fees and commissions. This includes separate charges for credit cards, account usage, ATM withdrawals, instant and international transfers, investment services, currency exchange, administration fees, brokerage fees for insurance and reservation fees for credits. The banking industry is dependent on these revenues and often practices cross-selling of their own financial products in order to increase their profits.
Subscription Banking, an Alternative
Aion Bank wants to rewrite the rules of banking and offer an alternative to the traditional methods banks use to make money from customers, particularly with fees and commissions. Aion offers an all-inclusive, unlimited approach to banking, which gives its Premium Members access to a number of money-saving products, very high interest rates on savings accounts, ETF based asset management (without any of the typical management fees), competitive rates for loans and personalised financial advice for a fixed monthly fee of 19 euros. The subscription model effectively removes the additional fees and commissions most banks charge.
The Fees & Costs
Below are examples of common fees charged to consumers:
● Investment fees - Earnings from investments are impacted by annual fees charged by portfolio managers. This means an investment portfolio of €10,000, can make an extra 2.37% (€237 in additional earnings) over the period of one year by avoiding annual investment fees. (source: ESMA study of 2019: Performance and costs of retail investment products in the EU)
● International transfer fees - Transferring money internationally can be costly. Fees with Transferwise for 12 international transfers of €500 from a Belgian bank account in EUR to a UK account in GBP would cost €54.84. (source: calculated via the transferwise website www.transferwise.com on 2/11/2020)
● Currency exchange fees - Banks typically charge 1.5% on top of the currency's foreign exchange rate. That is an extra €2.2 on every €100 spent in foreign currencies when travelling abroad.
What Do Belgians Think?
Aion Bank's recent survey looking into how Belgians perceive their banks revealed the following:
● When asked what caused someone, or what would cause someone to leave their bank, 37% of respondents cited 'too many fees'
● The opportunity for better interest rates was the biggest temptation for consumers, with 1 in 3 Belgians stating they would leave their bank for a new provider
● More than a third of Belgians stated that they did not feel informed about the fees that their banks charged them
Expert Opinion
Rik Coeckelbergs, CEO and Founder of Banking Scene, gave his insight into how banks' opaque revenue models are transforming Belgians' relationships with them.
In a recent Aion Bank survey, a quarter of respondents said that improved transparency of fees and charges might encourage them to leave their current provider. Do you think the current revenue model of traditional banks contributes to this supposed lack of transparency?
The problem is perhaps not so much the transparency in prices, but that lack of financial education. People don't know how banks make money, so they don't know all the hidden
costs nor hidden revenues at the back of a bank.
Nevertheless, transparency is the only way how banks can remain trusted in the future. Transparency will become more important, and banks need to acknowledge this.
58% of those surveyed said that they felt informed about the fees that banks charge them (younger respondents, less so). Do you feel that this is accurate or are there fees and charges that the everyday consumer is indeed not aware of?
The regulator made banks a lot more transparent. Banks are obliged to show all the fees the customer has to pay. Often, the interpretation of the different fees remains challenging, especially when these fees are invoiced once a year.
This brings me back to financial education: are consumers aware of how a behaviour change can have an impact on the return from their bank, whether that is lower fees or higher income for the customer? 
What do you think is the role of banks post-COVID?
It will not be much more different than what their role is today. However, there will be more focus on how they contribute to the financial wellbeing of their customer, with more emphasis on sustainability and digital services, to make sure they can be there for their customers anytime, anyplace.
For more information on how Aion Bank helps its members put their money to work and explore a membership visit https://www.aion.be.