Everything you need to know about personal loans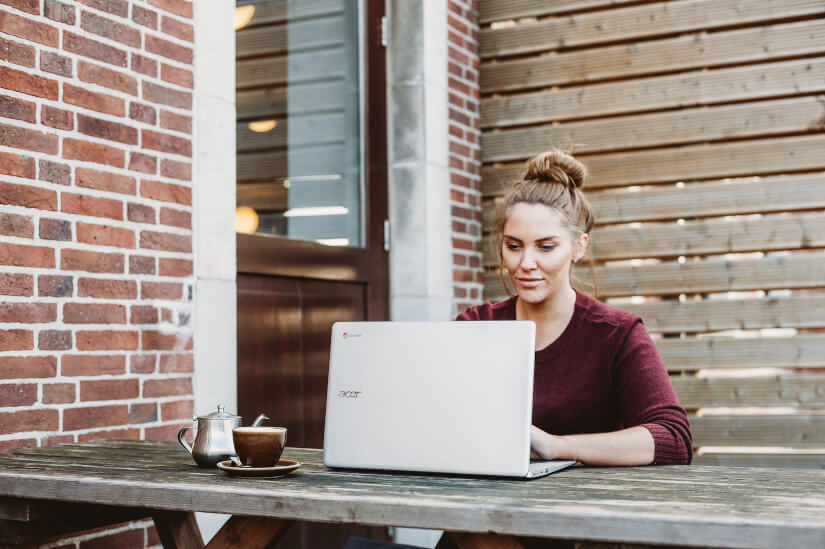 A personal loan can help you finance all your personal projects: a sunny trip to the South, your children's education or the renovation of your house.
You can apply for such a loan online in just a few clicks, but there are quite a few things you should know before you take out a loan. We asked Quentin Denis, CEO of TopCompare, the free Belgian financial comparison platform, for some extra information.
When should you consider a personal loan?
Quentin Denis: "A personal loan can offer a solution for people who want to make a purchase now, but do not immediately have the money or do not want to touch their savings. Sometimes it is better to keep some savings aside for unexpected events. With a personal loan you can finance different kinds of projects. Some people use it to pay for the costs of their marriage or holiday, for example. Often it is also an emergency solution, for example, for the costs in the event of a death or if your washing machine or other expensive products break down."
"An advantage of a personal loan is that the application is processed fairly quickly by the lender, which means that, if approved, you can receive the money in your bank account in just a few days. Thus, a personal loan is both a solution for people in need and for people who prefer not to touch their savings."
From what age can you take out a loan? And is there a maximum age limit?
"To take out a personal loan, you have to be at least eighteen years old. This minimum age limit applies to all types of loans. Financial institutions also set a maximum age limit, because lending to an elderly consumer naturally entails a greater risk in terms of repayment. The maximum age for repayment of a personal loan differs from bank to bank. One bank may set 65 years old as the age limit for repaying a loan, while at another bank it may be 75. To be clear, this is the age at the end of the loan, i.e. if you are 63, you will be 65 at the end of a two-year loan."
How does the bank determine how much you can borrow?
"First of all, each bank sets its own conditions for the minimum and maximum loan amount. Some banks allow you to borrow from €500, while others set a lower limit of €1,500 or even €2,500. The same applies to the maximum loan amount. The exact amount someone can borrow depends on his or her profile. Banks will look at your financial situation, your repayment capacity - including your living expenses and your debt-to-income ratio - and your credit history to determine the maximum amount you can borrow."
How important is your income when you apply for a loan?
"Your income is of course one of the most important factors when you apply for a loan. Financial institutions first and foremost take into account the salary you receive from your job. So when someone applies for a loan, they have to be able to present recent pay slips. In addition, they also look at any other income you receive each month, such as alimony, salary from an extra job or rental income. Someone with a stable and sufficient income means a smaller risk for the bank. As a result, that person is likely to be able to borrow more and be offered a better interest rate."
Do banks also take into account your expenses and charges?
"Financial institutions look not only at your income, but also at a person's monthly expenses and charges. This way, they not only try to reduce their risks but also protect people from having too high monthly charges. After all, it is important that you have enough money left over each month to support yourself and your family. So when they handle a loan application, they look at whether the person has any other outstanding loans, whether they have to pay alimony or rent and so on. In addition to these charges, they must of course be able to pay the new loan."
Do you need to have a job if you want to borrow money?
"It is not impossible to get a loan as an unemployed person, but it is difficult. After all, without work, you have no steady income and you may not be creditworthy enough to repay your loan to the bank. However, if you can prove that you are only temporarily unemployed or receive high unemployment benefits, for example, the bank may consider the application. Having sufficient savings can also help in such a situation. Every bank sets different conditions, of course, but in the case of unemployment you will get a less favourable proposal from most financial institutions."
"Even the type of employment is important. Banks prefer to grant a loan to someone with a permanent employment contract than to someone with a temporary contract. Paying off a personal loan often takes several months, so the bank wants to be sure that you have a sufficient income throughout the duration to pay them back. If you do not have a permanent job, it may help if you can prove that you will soon have a permanent contract, your co-applicant has a permanent contract or if you have sufficient savings."
How should you choose from the different rates offered?
"Each bank has different interest rates for personal loans, so it is sometimes difficult to make the right choice. My advice is to compare the different financial institutions and their interest rates. Belgians are often unaware that there are many banks in Belgium, much more than just the big brands. There are also many free online simulators for comparing the various Belgian financial institutions. In just a few clicks, you can compare the different interest rates, see how much you would have to pay back each month and over what period. Based on that information, you can decide which loan best suits your needs."
Is the lowest rate always the best option?
"At first glance, the lowest interest rate always seems to be the best option. A low interest rate is of course the most attractive to many people. However, it is best not to solely focus on the low interest rate. I advise you to look at the whole market, because each credit proposal has different conditions of acceptance. Personal loans often involve no extra costs apart from the annual interest rate, but in the case of mortgage loans, for example, banks often make you a better offer if you also open a current account with them and take out insurance. Especially in such a case, the lowest interest rate is not always the best choice."
Do you get a better proposal if you have a co-applicant?
"Banks always adapt their proposal to someone's living situation. If you have a co-applicant, it also means that you have two incomes to repay the loan. The repayment capacity of two applicants is thus probably higher than that of someone who wants to take out a loan alone. It may therefore happen that having a co-applicant can give you a better deal, but ultimately the amount and stability of income is still more important. One person alone can sometimes earn as much or more than two people combined."
Are there any other important things to know before taking out a personal loan?
"Applying for a personal loan is very easy these days. With more and more banks, the whole process takes place online, from uploading the necessary documents to digitally signing the contract. The process does not take long either. After your application, the lender only needs a few days to review it. They will check your financial situation and, of course, verify that you are not registered on the National Bank of Belgium's blacklist. After approval, you can sign the contract and you will receive the money in your account within a few days."