Navigating the unknown: Banking for SMEs in times of uncertainty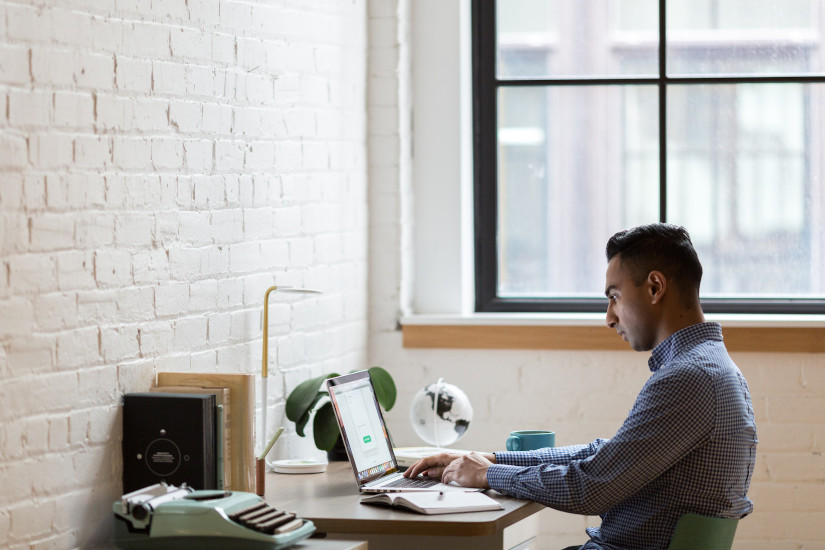 Aion Bank announces delayed repayments for instalment loans of up to 6 months to allow SME customers more time to recover amidst the current environment.
● Firms and self-employed report a slight improvement in turnover in Q1 2021
● Despite this, a substantial recovery in turnover is not expected until 2022
● Aion Banks asks experts for their advice on navigating uncertainty for businesses
While lockdowns are easing around the world, and vaccine rollouts see hopes of 'normality' returning, there's still a lot that's unclear about how economies will recover over the next few months and years. This uncertainty undoubtedly will make managing such things as cash flow for businesses difficult.
According to a report by the NBB and the National Bank, almost one-quarter of small and self-employed businesses have had a cash injection from owners, friends or family - likely due to this being the only options with high loan fees charged by most banks. Despite this, many SMEs are still facing cash-flow problems and a high risk of bankruptcy with the average company surveyed expecting its investments to be 19% below the norm in 2020.
Recognising that many small businesses are potentially experiencing cash-flow issues, Aion Bank recently introduced a payment deferral option for its instalment loans. Business members can choose to postpone repayment of capital instalments from one to six months. The deferral functionality is easily accessible in Aion's quick, completely digital loan process, and qualifying members are able to receive up to 100,000 EUR in less than 20 minutes, without the need to visit a physical branch.
Aion Bank asked Carole Lamarque, Founding Partner DUVAL UNION Innovative Marketing, for her advice to business owners in an effort to help businesses navigate the current economic uncertainty.
Digital transformation is vital
According to Lamarque, there will be a digital transformation in 2021. SMEs that don't digitalise will have less opportunities available to them and may not be able to survive.
Customers in 2021 will expect that businesses have a great online presence, allowing for more convenient, safer and faster payments.
Dashboarding to remain on target against KPIs
Now more than ever, business owners need to up their strategies. We know that dashboarding is a must for big companies, but to stay ahead of the game SMEs will also need to do it.
Dashboarding provides at-a-glance views of KPIs that are essential to company goals because they hold the objectives at the core of decision-making. It will also give an overview on your cash positions and your sales.
Closely monitor the sales pipeline
Identifying and keeping track of what is in the sales pipeline will help SMEs to keep on top of their finances during times when demand is uncertain. Knowing how many quotations have been sent and what you might be able to convert and invoice in the short term is better than driving blind.
Knowing what's going on in your sales pipeline can inform other decisions too, such as when to switch on marketing activities to drive short term lead generations and potentially conversion.
Think both short-term and long-term
During times of uncertainty, you must have both a short-term and long-term view. In particular, not having a long term plan could lead you to fall behind against competition.
Most people will argue that during these times, you shouldn't take too many risks, or invest and spend too much. However, you need to have a countercyclical approach - when the economy is shrinking, you need to do the opposite.
The companies that invested during the crisis will come out stronger than ever. From starters, to steer companies through the corona crisis, the government agreed with the banks on a "bazooka" of 50 billion euros in loans. But, only two billion euros of that has been used.
Education is more crucial than ever
As a business owner, your plan is only as strong as you and your employees are and so lifelong learning is inevitable. Founders should invest in organised education, but also encourage self-initialed education focused on personal development for both hard and soft skills.
Additionally, finance for business owners is entirely different to managing personal checkbooks. Founders should ensure they're well educated and financially literate in order to manage business finances effectively. This will help to build strong foundations and to be more agile in navigating through a crisis or tough times.
As a business owner, you're expected to be able to budget, do accounting and taxes, calculate price points, and project revenues and success rates well into the future to ensure continued success.
As a final note on the uncertainty brought on by the pandemic, Carole Lamarque, encourages business leaders to seek out new opportunities "Coronavirus has not been kind to anyone, but it does give us some new opportunities. Think about what kind of opportunities COVID-19 created for you? How could you work with these opportunities? Look at your situation and capabilities differently, take a new perspective, and keep up to date with what's happening."
...
Sources:
https://www.nbb.be/en/articles/belgian-firms-see-2021-transition-year-while-prospects-2022-are-more-encouraging