7 Ways to Improve your Business's Efficiency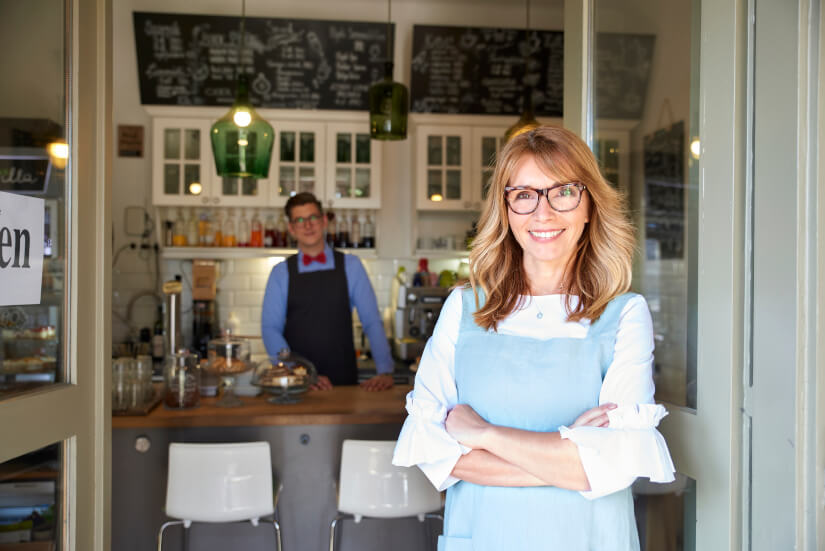 Here are Aion's seven steps business owners can take to improve their business's efficiency.
Last year, Graydon announced that the number of small and medium-sized enterprises (SMEs) in Belgium increased to 1.2 million from the previous year. However, 2020 has proven to be a challenging year, and businesses are continuously trying to adapt to an ever-changing situation. During this current economic climate, it's more important than ever that business owners are efficient with their time in order to commit more resources to running their business. Aion Bank - a new full-service digital bank for individuals and businesses - offers entrepreneurs powerful tools that work behind the scenes to make business accounting more efficient and less time-consuming. Here are Aion's seven steps business owners can take to improve their business's efficiency.
Invoicing
It's estimated that it takes an average of 25 days for a SME to process an invoice when using a manual approach. Automating this task saves businesses huge amounts of time.
From creating an invoice within an app to getting payment notifications and due date reminders, there are multiple ways to quicken these processes. Switching to a more automated approach can save an average of 20 days off of the standard process time for invoicing.
Digital Banking
Regardless of the sector, being able to manage your business through a mobile device wherever and whenever you need is incredibly efficient. The shift from face-to-face to remote banking has steadily increased over the last ten years, even before the pandemic.
It is estimated that banking digitally saves the average person nearly 2.5 days a year. The importance of digital banking was highlighted in Aion Bank's recent survey where 96% of survey respondents said that the biggest benefit was how it saved them time.
Accounting Tools
For many entrepreneurs and business owners, accounting is one of the most time-consuming tasks. In a survey of business owners, 40% claimed that accounting takes over 80 hours of their time every year, so the importance of speeding up this process cannot be overstated.
A recent Aion Bank survey highlighted that only a quarter of self-employed respondents currently use digital accounting tools, showing how many people could stand to save time on their accounting. Managing your accountancy with the assistance of an expert, as well as automating transfer matching and categorisation can consistently give you more time to devote to running your business.
Organising your files
The average business owner spends 1-3 hours a day on administrative tasks such as organising files for accountants or other means. Using a digital service to complete this task is a way of gaining valuable time back in your day.
Organising files by date, type and desired programme - as part of one automated service - allows you to download your files quickly and simply.
Get Advice
Going it alone is hard for any small business owner, particularly in today's climate. Whilst being forced to learn on the job can be the making of an entrepreneur, readily available support services is a quickfire way of gaining business proficiency. Whether it's help with administration, advice on loans or even expenses, an advisory service can help save you time and boost efficiency, especially in the long-term.
Delegation
For many business owners it can feel difficult or unnatural to offload some day-to-day tasks, but the long-term reward for delegation can be tenfold. The initial commitment to train someone to complete an important task is quickly outweighed by the return-on-investment. The important things for you to consider are: what to delegate, how to delegate and to create a review process to measure success.
Weekly Planning
Staying organised is arguably the most important aspect of time-saving for a business owner, and achieving this would not be possible without the help of weekly or monthly planning. It's estimated that it takes just 12 minutes of devoted time to effectively plan a day's work, but more importantly, this will save you up to 2 hours in each working day. Whether you work best using a digital platform or simply a notebook, the small efforts in planning are the ones that go the longest way to improving the efficiency of any business.
Discover how Aion Bank's suite of business tools can help your business run more efficiently.