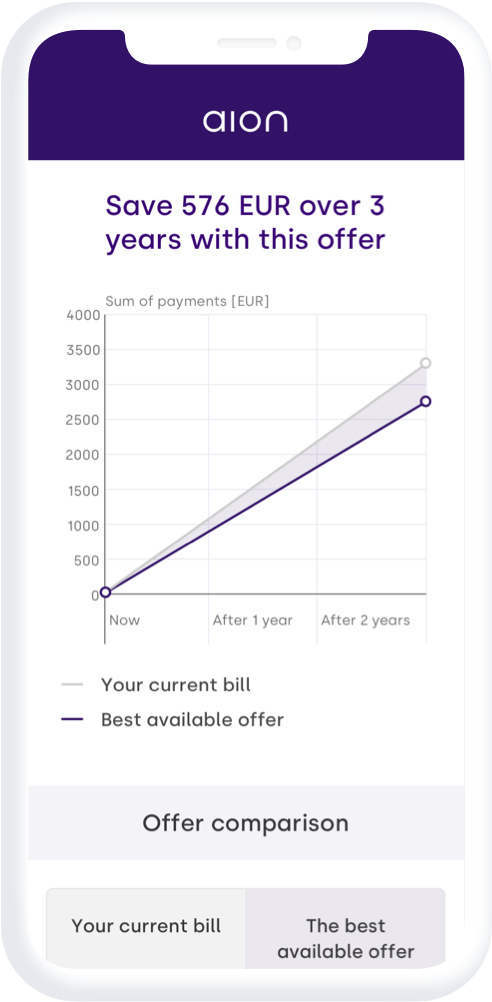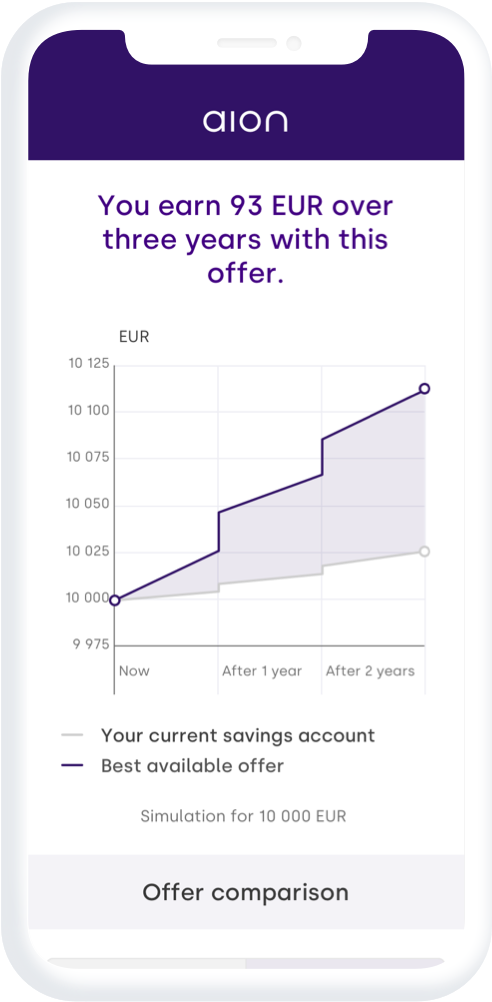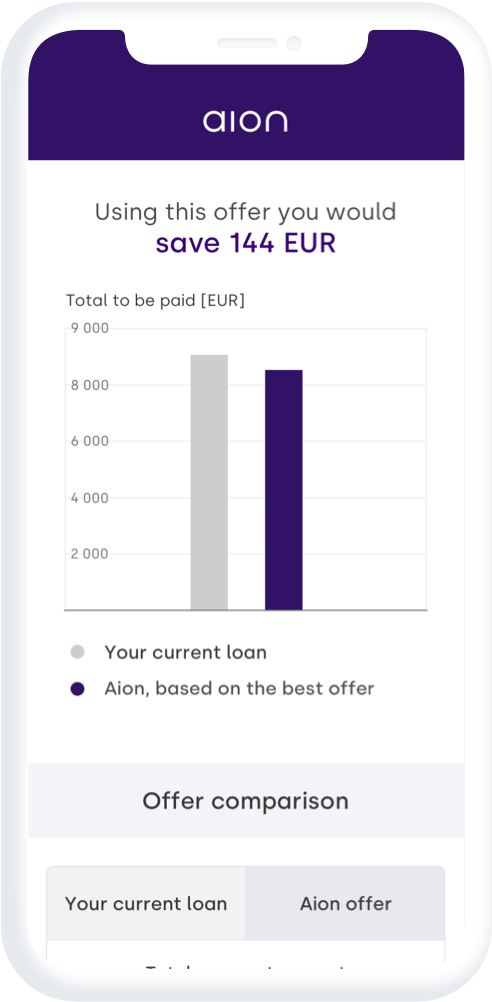 What does Financial healthcheck offer you?
Find out for free if you have the best offer for your credit, savings and bills.
Enjoy transparency. We show you which bank or provider has the best offer.
If you decide to change your bank or provider, we'll take care of everything for you.
Features
Service available for everyone. You don't need to be an Aion member.
Three ways to Financial healthcheck: borrowings (cash loans, overdraft), savings (regulated savings account, term deposit) and monthly costs (energy, mobile phone).
No limit to maximising or minimising per user.
When you're an Aion Member (€19 p/m), we match the best price for credit and savings.
When you're an Aion Premium Member, we do all the administrative work for switching provider on your behalf.
For a cash loan, you can either:

Become an Aion Member, with the first three months for free.

Pay €19 once for the credit switch to Aion and use our app only for the loan (no current account, no membership and no monthly fee)
Become a member
in minutes