Tools to help you save money without any hassle
Reduce your monthly bills. We find better offers for your household bills and make the switch for you. 100% hassle-free.
Looking for the highest interest rate on term deposits or savings accounts? In just one click, Aion Bank will find it for you. We search over 20 Belgian-licensed banks to help you save.
MoneyMax™ is 100% included in the premium membership without any additional costs, hidden fees or commissions.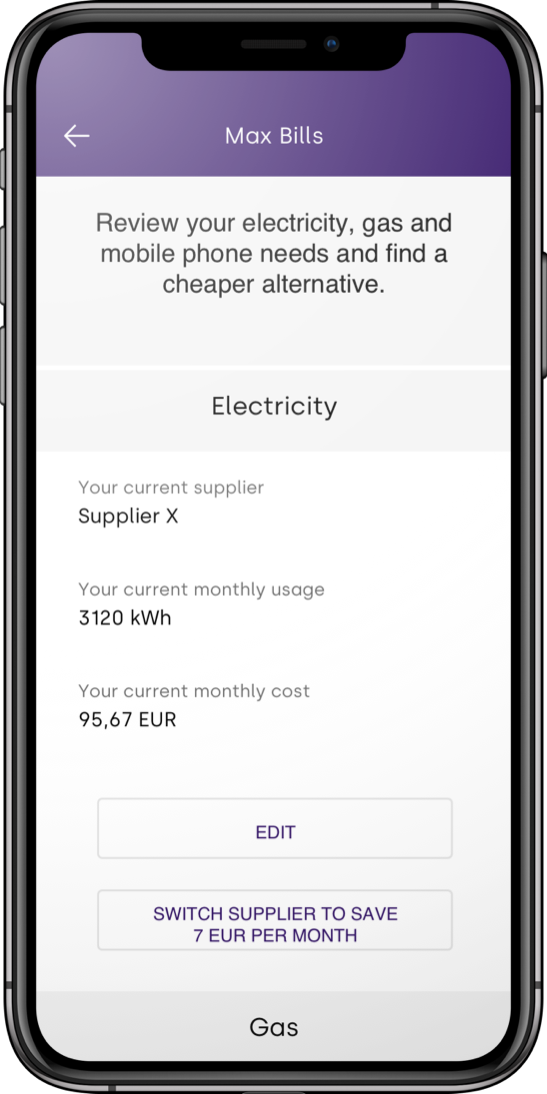 Discover the benefits of MoneyMax™
Reduce your household bills
We help you search and switch to cheaper energy providers. Save up to €155 on electricity and up to €213 on gas per year.
See the bottom of the page for the assumptions.
Explore all of MoneyMax™
Learn more about each of the MoneyMax™ tools and how they, together can transform your personal finances.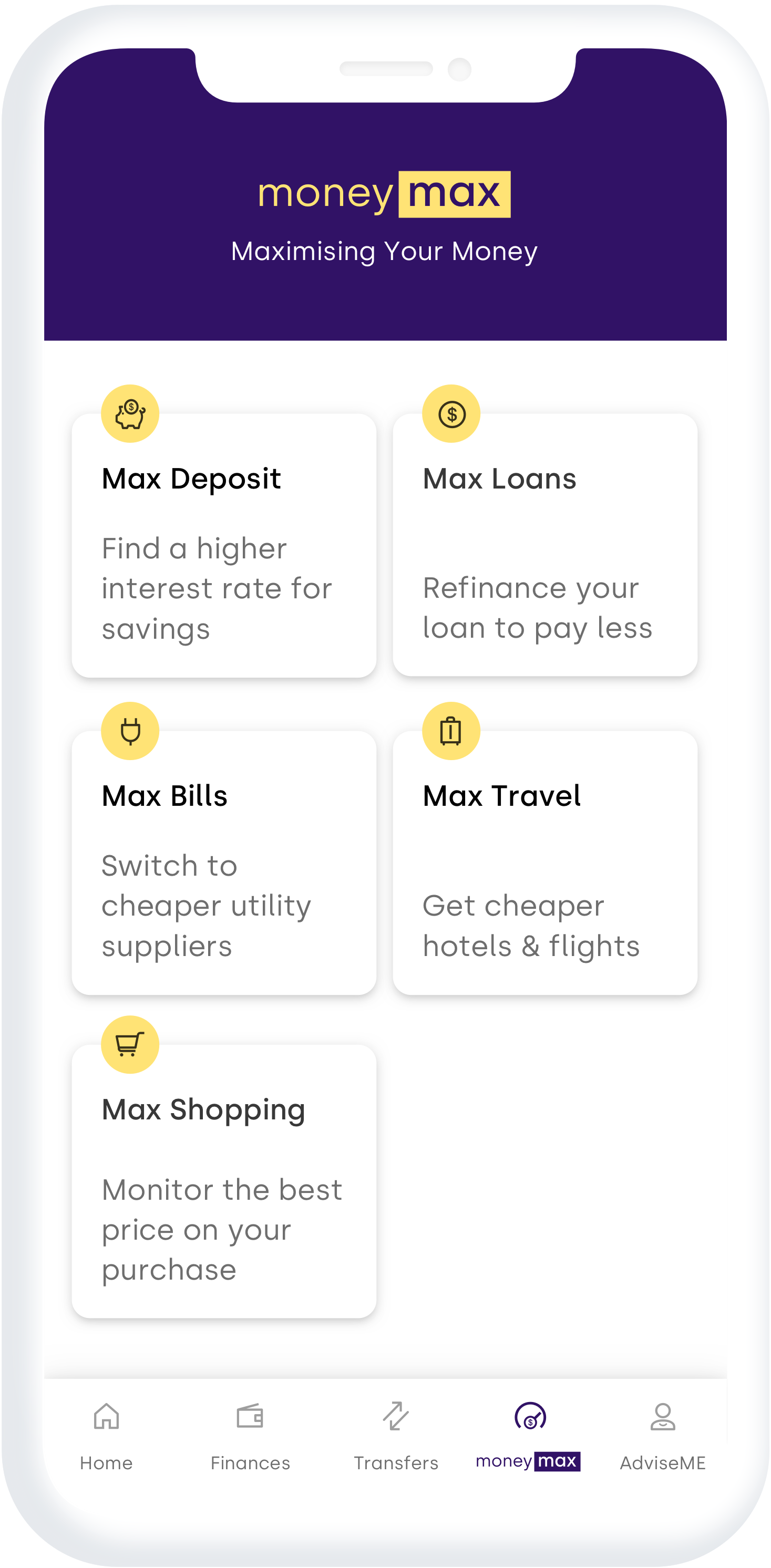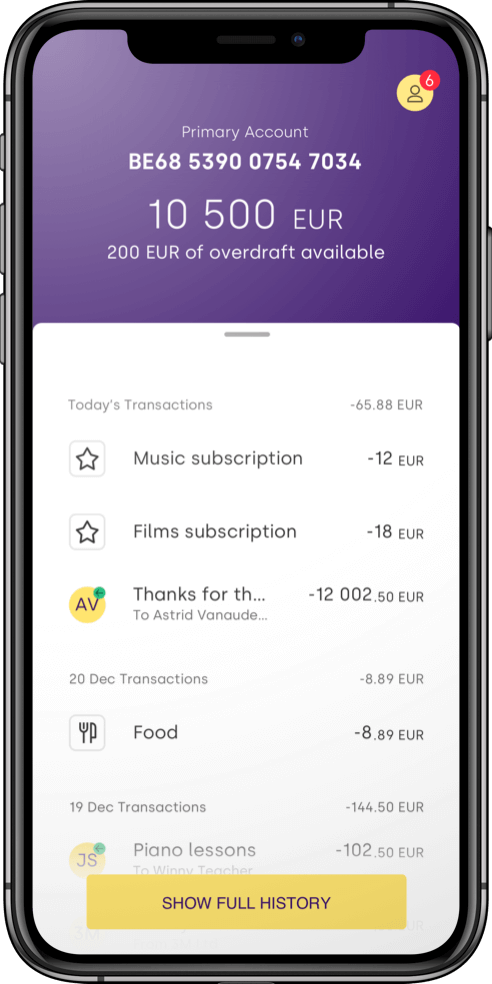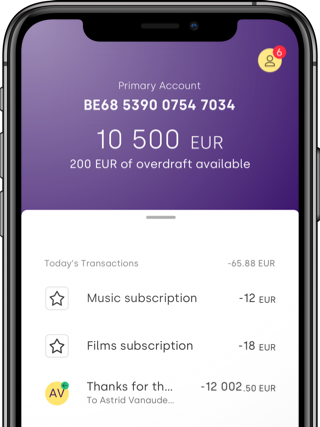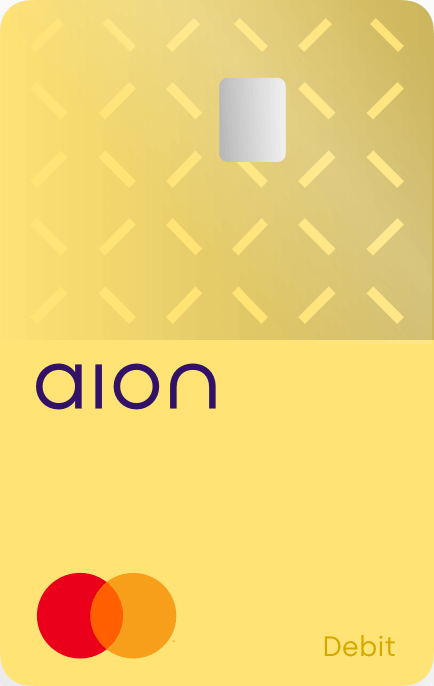 Digital banking at its best
Signing up is fast and easy with our fully digital process
Manage your money from anywhere
Discover even more ways to save and earn money
If after 12 months you've paid more than you saved, we will refund you the difference
Unfortunately, sending a text message
is currently not available.
Don't worry and try again tomorrow.

In the meantime you can search for Aion Bank applicationon Google Play, App Store and App Gallery:
Household bills: Source: results of CREG (Commission de Régulation de l'Électricité et du Gaz) and PwC study as of April 2020 (https://www.creg.be/sites/default/files/assets/Publications/Studies/F20200520EN.pdf, p. 103 and 130). The savings shown reflect the annual difference between gross costs of "the standard product" and "the cheapest product," averaged for the 3 regions. Note that the data used to calculate these savings may be subject to change.